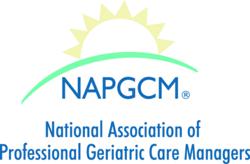 Dealing with guns in the home is one of the most sensitive and important issues children of aging parents can face.
Tucson, Arizona (PRWEB) April 17, 2013
Citing the rising concern about keeping older family members safe in their homes, the National Association of Professional Geriatric Care Managers (NAPGCM) put forward a series of tips on how to best deal with guns in homes at the point that older family members begin to lose capacities.
According to a 2004 National Firearms Survey, more than 25% of people ages 65 and older own guns. New statistics from the Alzheimer's Association indicate that one in three individuals over 65 will eventually suffer from Alzheimer's or another form of dementia.
Clearly, dealing with guns in the home is one of the most sensitive and important issues children of aging parents can face. In a recent Forbes.com article NAPGCM Member Suzanne Modigliani offered these tips for family members:

Determine if the gun owner is competent to keep a weapon. Ask questions such as, Why did they have it in the first place? Was the gun historically used for work? Was it used for sport, such as target practice or hunting? Was the weapon used as protection? Is the gun an antique? Does it have sentimental value? Are these uses still valid at the present time?
If the answers to these questions suggest the gun should no longer be in a person's home, try to get their permission to remove the gun. Having the support of others, like siblings or a geriatric care manager or attorney, may be more effective than trying to convince a person on your own.
If you can't make headway, your parent has cognitive issues, or you think the situation is dangerous, you'll want to get it out of their house regardless. Call your local police department and ask them what to do. Should you bring it to the station? They may be willing to come to your house and pick up the gun.
A time to be particularly vigilant: when an elder is overcome by grief, such as after the death of a spouse.
"GCMs are regularly in and out of elders homes and are equipped to understand their physical and cognitive functioning which relates to this issue. Does a person have tremors? How is their eyesight? These are the kinds of questions we address," said Ms. Modigliani, a professional geriatric care manager in the Boston area.
Retaining independence, while remaining safe, is among the most important issues facing the oldest members of society. Geriatric Care Managers (GCMs) regularly help older adults and their families confront challenges including:
whether and under what circumstances to keep driving,
how to safely manage medications,
how to reduce risks of falling or tripping in the home, and
how to deal with guns in the home.
"GCMs are trained to act as a guide, advocate, and resource for families caring for older relatives and persons with disabilities – among other things, we identify risks facing older adults and help make plans to address safety issues, many which are often complex, before they happen," Ms. Modigliani added.
"GCMs offer this kind of detailed advice and support on a broad swath of complex safety issues from medication management to cooking for oneself to preventing falls in the home to helping insulate people from Internet scams," said NAPGCM President Jullie Gray.
Geriatric Care Managers are part of a support network that are knowledgeable about the resources in their communities, and can anticipate needs and be there for the elderly when the family cannot. They can hire and supervise hourly or live-in caregivers as well. Their involvement can give the family an assurance that the right people are there to help. To locate a professional Geriatric Care Manager in your area, please visit: http://www.caremanager.org.
About NAPGCM
The National Association of Professional Geriatric Care Managers (NAPGCM) was formed in 1985 to advance dignified care for older adults and their families. Geriatric Care Managers are professionals who have extensive training and experience working with older people, people with disabilities and families who need assistance with caregiving issues. They assist older adults who wish to remain in their homes, or can help families in the search for a suitable nursing home placement or extended care if the need occurs. The practice of geriatric care management and the role of care providers have captured a national spotlight, as generations of Baby Boomers age in the United States and abroad. For more information please visit http://www.caremanager.org
Media Contact:
Noel Gerson: gernecke(at)yahoo(dot)com; (301) 320-2920