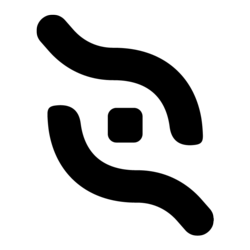 São Paulo, SP (PRWEB) April 16, 2013
Iugu is a Brazilian startup that is launching the first mobile payment application with a complete solution for the consumer as well as the seller. The main difference in Iugu's solution is that the payment is processed via the customer device instead of the seller's, which leaves Iugu in a competitive advantage towards local competitors in regards of security. "We've researched and found that Brazilians are afraid to use their cards, or enter their personal data in third-party devices, so we developed a solution where everything is done on the client smartphone," explains Patrick Negri, Iugu's CEO.
Based on this, the company has developed a technology where card data is encrypted and the seller does not have access to this information; he receives an access key, which will allow the seller to receive payments. Thus, not even the startup has access to the consumer data. Moreover, in cases of suspected fraud, the system has a mechanism to lock the smartphone. As for the seller, the benefit is not needing to buy an adapter to receive payments, and not worry if the smartphone supports Iugu system, which was designed to be used on most devices (Android 2.3+, which is the version most of Brazilians have and iPhone). To start receiving and making payments by Iugu, just visit the site, follow steps and download the application.
The payment platform is quite simple: the consumer registers their credit card data, which is then saved in Iugu's vault server. The shopkeeper just needs to open his Point of Sale application and then wait for the customer to scan a QRCode, which is displayed on the shop. The seller enters the amount and then the consumer will receive the value in their application and confirm the purchase.
Iugu's market entry strategy is to focus in taxi drivers, street sellers and freelancers. A pioneer in Brazil in this kind of payment, and thinking of their audience, the challenge for the business is the Brazilian 3G connection, which is not as good as in other countries. "We had to develop the product, so that it does not have bad performance which could harm sales," adds Negri.
Iugu Press Kit (12 MB)
https://dl.dropboxusercontent.com/u/49868369/Iugu%20Public/Iugu-PressKit-English.zip
Iugu's Site
https://iugu.com