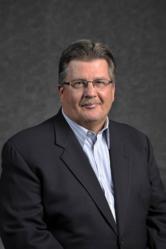 There are products on the market now that offer secure, peace-of-mind disaster recovery for organizations of all sizes. This is especially important for entities that need to meet ever-increasing compliance regulations.
ADDISON, Ill. (PRWEB) April 17, 2013
ITsavvy just announced a strategy for preparing IT environments for disaster recovery. A disaster recovery (DR) strategy is a must in order to avoid downtime when disaster strikes. It will allow an organization to run its entire business out of a remote physical location; barely missing a beat.
Having an automated process for DR in place means quicker recovery, less time updating manual processes, fewer mistakes--and most importantly peace of mind knowing that a virtual insurance policy against data loss is in place. A successful disaster recovery strategy will provide the following benefits and more:

The ability to migrate systems to a remote location before disaster strikes
The ability to regularly test the disaster recovery plan in an isolated environment with no impact on production systems
A dynamic disaster recovery plan that can be updated at any time
The capability to maintain business continuity during datacenter maintenance
The fulfillment of disaster recovery compliance requirements
The ability to regularly test current disaster recovery
"There are products on the market now, such as VMware Site Recovery Manager that offer secure, peace-of-mind disaster recovery for organizations of all sizes," explained ITsavvy's President and CEO Mike Theriault. "This is especially important for entities that need to meet ever-increasing compliance regulations in a cost-effective manner."
VMware Site Recovery Manager (SRM) has the following capabilities:

A central recovery plan: An interface that's tightly integrated with the server means setting up a central, automated recovery plan only takes minutes.
Automated failover and site migration: SMR automates the entire site recovery and migration process; automatically recovering data with little or no manual intervention.
Non-disruptive testing: Failover testing is non-disruptive to business operations. Organizations can quickly identify and resolve problems with recovery plans.
Array of replication options for smart cost allocation: There is built-in capability for affordable, business-critical data and storage replication. SRM supports a range of storage-based replication products.
Gerald Thurman, a systems engineer with ITsavvy's Advanced Solutions Group, said, "Traditional DR plans are complex, time-consuming and rarely tested to ensure they meet the needs of the business. With VMware Site Recovery Manager businesses will always have a tested recovery plan in place ready for execution."
ITsavvy's April 25 Webinar on How to Develop Disaster Recovery Strategy with VMware Site Recovery Manager will include an overview and demonstration of VMware Site Recovery Manager and how it fits into DR strategy. Register to attend or follow this link: http://www.itsavvy.com/virtual-events-register04252013/
ITsavvy, one of the fastest growing companies of its type in the U.S., is a recognized leader in tailored end-to-end IT product and service solutions. ITsavvy built its reputation as a value-added reseller with industry-leading product availability; design and implementation, client support and delivery speed through 46 distribution centers across the U.S. The company's new user-friendly website provides 100s of concise, leading-edge IT decision-making resources, including an e-commerce site with real- time pricing and availability. ITsavvy is headquartered in Addison, Ill., with offices in Chicago's Loop; Davenport, Iowa; Hayward, Calif.; and Beavercreek, Ohio. Call 1-855-ITsavvy (1-855-487-2889), email: info@ITsavvy.com, visit: http://www.ITsavvy.com
Visit ITsavvy's Media Center at: http://www.ITsavvy.com/about/media-center/
About ITsavvy http://www.ITsavvy.com/
ITsavvy was founded in 2004 by industry experts Mike Theriault and Chris Kurpeikis. The company has grown from a Midwest start-up to a national, award-winning leader in IT products and services. Mike and Chris conceived of ITsavvy after becoming convinced they could significantly outdo competitors in a number of areas including client service. By combining a comprehensive value-added reseller business with an industry-leading array of services through its Advanced Solutions Group, ITsavvy is quickly becoming the benchmark for integrated IT products and advanced solutions providers.
Media Contact: Jean Van Rensselar, Smart PR Communications Jean@SmartPRCommunications.com 630-363-8081