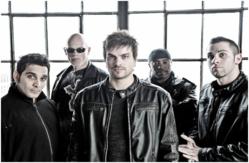 Scottsdale, AZ (PRWEB) April 18, 2013
Knockout 'Live' Networks announced today that it has reached a joint venture agreement with content distributor Jam House Live, a Los Angeles-based multimedia production company having distribution into approximately fifty three million homes around the world via various content distributors.
The partnership will promote live concerts from Knockout Live through IPTV outlets under contract with Jam House Live. Jam House Live's recorded events will be hosted in Knockout Live's new global high definition music network, streaming at a true 1080p level quality picture and sound at knockoutlive.com
The pay-per-view events are to be produced in some cases jointly, with both firms enjoying cross distribution from the others points of presence. Together, it makes for a robust content offering to Internet and on-demand subscribers abroad.
Knockout Live via the agreement will extend live real time coverage of the Jam House Live events via the Knockout Live next generation media players expanding Jam House event access to all Internet-ready devices prior to being bundled into on-demand systems.
The partners anticipate announcing the first series of events later this month. Jam House Live will also be contributing events to support the Rock2Live PSA Music Series http://www.takethepledge.tv, a program through the Knockout For-A-Cause Foundation in support of schools across the country.
"The synergies between our groups were obvious, with each group understanding the future of entertainment access via IP ready devices and traditional cable outlets combined working together. This agreement aids both firms in their efforts to become top providers of quality media products around the world," States Randall James, Executive Producer, Knockout Live
Knockout Live launched in beta on February 2013 and will launch version 2.0 May 1, 2013, offering premium streaming services. The subscription program will remain free during beta, at http://www.knockoutlive.com until the May 1, 2013. At which point the Company's will releasing enhanced paid access.
"We are excited to work alongside the Knockout Live Team, it's exciting to add their quality to our offerings, both groups had the same vision, one focused on recorded on-demand sales and one who's making historical strides in the streaming of television level production for the real time global market emerging," adds Darrell Green, CEO-President, Jam House Live.
The agreement aids both firms in reaffirming quality content to the new global audiences in a new convergent manner. Jam House Live and Knockout Live are formally committed to working together to expand distribution beyond the cable and IPTV distributors currently under licensing into all countries that allow foreign content for consumer consumption.
For more information on Knockout LIVE: http://knockoutlive.com
For information on Knockout For-A-Cause Foundation: http://www.knockoutforacause.org
For information on Jam House LIVE: http://www.JamHouseLive.com