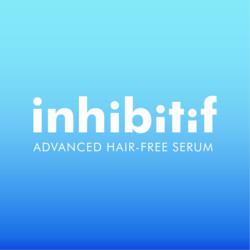 United Kingdom (PRWEB) April 17, 2013
Wax-weary and razor-worn? Pioneering new DIY hair-removal treatment INHIBITIF hits UK shelves this month, guaranteed to put a smile on the faces of women who are tired of frequent, expensive, painful and time-consuming methods that fail to keep unwanted hair at bay.
With the weather this weekend finally heating up, many of us will begin to think about getting 'summer ready'. Recent research* reveals that women spend on average a staggering 72 days in a lifetime shaving and spend up to thousands of pounds a year on hair-removal alone. Other conventional methods such as waxing or epilating also come with the added 'ouch'-factor, while more long-term solutions, including laser treatments, are costly at £350 for a full-leg treatment per session (4-6 sessions recommended for best results) – 'ouch' indeed.
An advanced, highly concentrated serum that helps reduce the apparent prominence and density of body hair over a short time, INHIBITIF minimises the need for hair removal in under eight weeks for an enduring, smooth solution that will put an end to frequent, time-consuming routines – and it's a snip at just £29.99. With a market-leading razor costing around £4, you still save hundreds of pounds for effective, longer lasting results.
The evidence is at hand. Join the revolution.
INHIBITIF is available nationwide exclusive at Boots from 17.04.13
RRP: £29.99
For further information or images, please contact Florence at Three Sixty:
florence(dot)gilbey(at)360team(dot)co(dot)uk Tel: 020 7580 8360