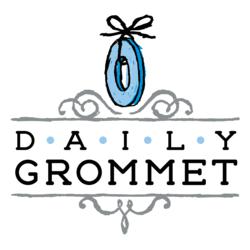 Daily Grommet is proud to feature this innovative, new way to explore and appreciate the art of mapping.
Lexington, MA (PRWEB) April 18, 2013
Daily Grommet, an online shopping site and product launch platform for innovative and undiscovered products, is working with design entrepreneur to feature Cut Maps, laser cut maps.
Maps are powerful objects. They can help people find their way to someplace new, remind them of cities they've called home, and inspire them to plan new travel adventures. For Dan Linden, maps are the inspiration for his intricate artwork. Daily Grommet is proud to feature this innovative, new way to explore and appreciate the art of mapping.
A mechanical engineer, Dan likes to explore the intersection between technology and art. While working at a company that designs roller coasters, he started experimenting with a laser cutter. His foray into laser-cut maps started with a tracing of his former neighborhood in Columbus, Ohio, and since then, Dan has created geographic representations of more than 40 cities around the globe.
Like urban lace, his Cut Maps show the unique patterns formed by city streets, parks, landmarks and natural boundaries. To past residents, the streets and neighborhoods don't need any labels. You can instantly recognize old addresses and former stomping grounds. To the unfamiliar, the geographic details are an invitation to explore new territories. Adventure awaits.
About Daily Grommet
Daily Grommet is a highly curated online marketplace and launch platform for products of great utility, style or invention that haven't hit the big-time yet. Daily Grommet seeks out these unique products, carefully tests them, and produces a video review of each one telling the story behind its creation. Daily Grommet is rooted in the philosophy of Citizen Commerce whereby regular people form the commerce experience by suggesting products that reflect their values and interests. Citizen Commerce turns the typical top down retailer approach sideways, encourages global product innovation from small producers, and satisfies the consumer's need to know the stories behind and origins of favorite products. The company was also just named one of the hottest sites of 2013 by Internet Retailer. For more information, visit http://www.DailyGrommet.com.