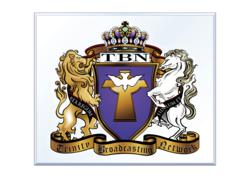 (PRWEB) April 16, 2013
Dr. Paul Crouch, Founder and President of Trinity Broadcasting Network, offered the following statement in the wake of the tragedy in Boston:
Our hearts and fervent prayers go out to the many people impacted yesterday by the needless tragedy in Boston. For those with friends and loved-ones killed in this attack, we grieve and weep for their loss and pray that God will cover them with His presence and a peace that passes understanding. We ask for comfort, mercy, and restoration for all who have been injured and scarred both physically and emotionally by this horrific event. May God's abiding presence sustain and heal us. We are thankful for the heroic work and aid provided by all the wonderful first responders. As for those investigating this cowardly act, we ask for God's supernatural wisdom and discernment to bring those responsible to justice. Finally, we pray that the anger and desire for retribution understandably felt by so many over this indefensible act would be tempered by the assurance that God's justice will prevail as we look to Him for help.