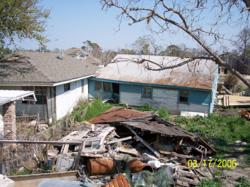 The course was simple and direct. Just what I needed.
Harpers Ferry, WV (PRWEB) April 17, 2013
With the 2013 storm season approaching, the need for property adjusters has started to rise. To help individuals determine if the life of a property adjuster is for them, WeTrainAdjusters is once again offering their Introductory JumpStart program for $10. The training package includes two of their most popular entry level courses: Insurance Basics and Introduction to Catastrophe Claims Adjusting.
By taking the two courses, students will get the basic knowledge they need about property insurance and adjusting. They can then decide if they want to continue their training and, ultimately, receive their Florida Adjusters license.
"We had a great response when we offered this program a couple of years ago," says Scott Hutton, Training Manager for MindCross Training, the company that developed WeTrainAdjusters. "It lets people find out if adjusting is a good fit for them by allowing them to learn about the industry with a very small investment."
After completing the two courses, students can rapidly move on to the WeTrainAdjusters Florida adjuster's license training program. It's the next required step to obtain the Florida adjuster's license. When enrolling in the Florida PPIA Licensing and Designation Program, the $10 will be applied to the tuition.
In addition, students can also take specialized courses such as Water Loss Fundamentals, Fraud Detection and Prevention, and Xactimate. A full course listing can be found at the WeTrainAdjusters website or by contacting them directly at 304.725.2617.
About WeTrainAdjusters
WeTrainAdjusters is an insurance-focused area of MindCross Training. Founded in 2001, MindCross Training is a training development company focused on providing various types of cost-effective training and training services. MindCross is currently working with partners in the insurance industry to provide adjusters with the best training available. MindCross is an authorized Continuing Education (CE) provider in Texas and Florida. Additional information can be found at http://www.mindcross.com.