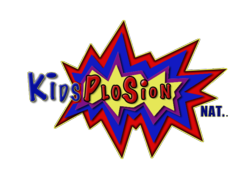 Carlena Evans, President of Kidsplosion Nation states, "I want the country to see that not everyone in showbiz is divided. 'Good Times' is a show that always promoted great values like love and unity."
Atlanta, GA (PRWEB) April 18, 2013
It is official- the 70's sitcom Good Times is going to the Big Screen. Carlena Evans (formally Harris), daughter of the late Michael Evans, co-creator of the Good Times brand, tenaciously secured a deal with Sony/Columbia Pictures to produce a blockbuster Good Times movie, where she is also an Executive Producer. Sony Pictures and Scott Rubin will soon turn this trailblazing and widely beloved sitcom, still in syndication almost 40 years after its first airing, into a feature film.
Carlena Evans, a steward of her father's legacy, finds it imperative to create opportunities for unity and community uplifting in the beloved brand. Kidsplosion Nation, owned by Ms. Evans, is a 501c3 multi-faceted youth entertainment company that is dedicated to providing quality, age appropriate entertainment for all ages. The non-profit will facilitate a 'Good Times Family Reunion Tour' (GTFRT). For the first time in the 34 years since the final season of Good Times the original cast of this epic show will unite for a historic nationwide tour!
The GTFRT is a free community event open to the public including a 70's theme and local celebrity guest hosts. The goal is to bring our communities together with developmental resources in education, economics, and health. Carlena Evans, President of Kidsplosion Nation states, "I want the country to see that not everyone in showbiz is divided. 'Good Times' is a show that always promoted great values like love and unity. What better way, after 30 plus years, do we show the true values of the show, then by coming together and allowing our image of perseverance and unity to encourage America, as well as help build each other up."
After contacting the Writers Guild and learning that the Good Times estate was unclaimed, Ms. Evans began to work assiduously to ensure that the brand was claimed and that all projects, movie included, were moving forward.
Evans, a college professor, business owner, and mother with a very comfortable and stable life had to give up EVERYTHING to ensure the movie deal was accomplished. Evans endured countless days and nights with no sleep, no secure place to rest her head, and no definite plan for what each day beheld. Continuing to walk in an obedient spirit, despite the odds, Carlena pressed on, eventually securing a movie deal with major motion picture company Sony/Columbia Pictures.
"It is especially important to me that we continue to love and support each other. I learned throughout my whole journey what "Good Times" really stood for. The Evans family didn't have much but they had one another and that's why it is ESPECIALLY important that we come together and support our community," states Evans. Carlena Evans is continually working vigorously to keep the Good Times brand and themes alive and respected.
Contact us today to reserve your appearance for Carlena Evans. Her story is an inspiration to women, men, youth, and seniors alike. She is now available for interviews to discuss the tour and share her amazing story. Please join us in creating a buzz as we embark on this historic journey.
Please support the tour by visiting our Indiegogo site!
http://www.indiegogo.com/projects/good-times-family-reunion-tour-carlena-evans-speaks-out/x/2900102
Press Contact: Moneen Blake, Publicist
Company Name: Kidsplosion Nation
Email: bookcarlena(at)gmail(dot)com
Phone: 404-917-8892
Website: http://www.allcarlena.com
###