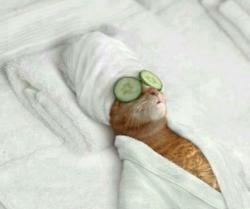 Reston, VA (PRWEB) April 18, 2013
April is Prevention of Cruelty to Animals Month, and there's no better time to address a major, unintentional form of animal cruelty: the sad destiny of most lost pets. The ASPCA reports that between 5 and 10 million animals go missing each year, but less than 5% of missing animals are reunited with their owners. MissingCritters.com, a website dedicated to reuniting lost pets with their human companions, offers the following tips to give your pets the best chance of finding their way home:
Provide your pet with an ID Tag and a Microchip: Provide every new pet with a collar with an ID tag and a microchip (in case the pet's collar falls off). Neither guarantees that a lost pet will be returned, but both significantly improve your pets' chances of getting home.
As soon as you notice your pet is missing, immediately start searching looking close to home: Thoroughly check around your house and neighborhood. The sooner you start looking, the more likely your dog or cat will be found or returned. Cats typically won't travel far. When a cat is hurt or scared, it will hide nearby and possibly not make a sound. A dog or cat may be with a neighbor who doesn't know the pet is yours, or who believes the animal was dumped, mistreated, or feral.
Advertise, Advertise, Advertise: Post bright, easy-to-read flyers that include a large photo of your pet, if possible, around your neighborhood. Post on street corners, and at bus stops, schools, veterinary clinics, telephone poles, and stores. Use few words, large letters, and clear contact information (not your address).
Physically visit your local shelter often over the next few days and weeks, and visually inspect all caged animals: Showing up at a shelter in person minimizes the terrible risk that your pet might be accidentally euthanized, will not be returned to you, or will be adopted out to another home. There's no telling how long it might be before someone turns in your missing pet, but once an animal is turned in, it often has just five to seven days before being either euthanized or put up for adoption. Remember, a shelter's staff members have numerous responsibilities and are not likely to remember your particular pet. Do not search by breed or age; a picture or description is your best bet.
Search and Post at online Pet Lost & Found forums: If someone finds your pet and does not want to take it to a shelter for fear of euthanasia, they might list it on an online forum, such as:

http://www.MissingCritters.com – Photos of found strays can be instantly uploaded using a cell phone or computer. No cost, easy to use, immediate search and posting. Confidential.
http://www.Craigslist.com - No cost, easy to use, immediate posting. Requires weekly renewal. Photos may be uploaded from your computer. Confidential.
http://www.patch.com – No cost, but a little more complicated to access. Account must be created. Search "lost and found pets" in directory. Contact info is public.
Swift, thorough, consistent action is your best chance of finding your lost pet. For more information or to list a found or lost pet, visit http://www.MissingCritter.com or contact: custsvc(at)MissingCritters(dot)com.
About Missing Critters:
MissingCritters.com is a website founded in 2012 with this vision: What if all lost animals and all found animals could instantly be posted on a public bulletin board with almost no effort and was 100% Free? Our simple, yet elegant solution is reflected in our slogan: Use your cell! Click a pic. Save a stray! This free, easy-to-use website is designed so that the owner of a missing animal is immediately notified when the pet is found and, if taken to a shelter, returned home within the short window of time before the critter is adopted, transferred elsewhere, or put down. Companies interested in advertising to support the site can contact Stuart Harris at SHarris(at)MissingCritters(dot)com.