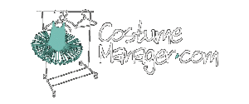 Do you sometimes forget why you opened your dance studio or decided to become a dance educator? Wouldn't it be amazing to get back to what you love? Teaching dance!
(PRWEB) April 18, 2013
CostumeManager.com and Twinkle Star Dance are announcing the launch of their first joint User Conference at the Red Rock Casino Resort & Spa in Las Vegas, Nevada, this August 23rd - 25th.
CostumeManager.com is an innovative approach to one of the biggest problems faced by dance studio owners: ordering, tracking, and distributing dance performance costumes and dress code items such as dancewear, shoes and accessories. Twinkle Star Dance is a complete toolkit for studio owners that enables them to "plug" a recreational dance program into their existing studio without increasing their workload.
CostumeManager.com and Twinkle Star Dance are two companies started and run by Paul and Tiffany Henderson, owners of 8 successful dance academies in California. "Do you sometimes forget why you opened your dance studio or decided to become a dance educator? Wouldn't it be amazing to get back to what you love? Teaching dance!" said Tiffany Henderson.
The goal of the User Conference is to help dance studio owners rediscover the joy of dance and the joy of owning and operating a successful business. The three day conference is geared toward the studio owner, administrative assistants and key instructors. There, participants will learn how to eliminate 90% of their costuming workload while significantly increasing net profit. They will strive to teach the tricks of the trade that make it's possible to decrease administrative workloads while simultaneously increasing net profit. Unlike other conferences, where the inspiration fades the minute you head home, their dedicated implementation team will ensure that participants are up and running before they leave on Sunday.
To register online for the User Conference, please click here, or call (877) 632-6234 ext. 2805 and ask to speak with Cindy Mestre.
About the Companies: Twinkle Star Dance is comprised of three different modules for training recreational dancers ages 2-11. They are Curriculum, Choreography, and On-going Support/Training. Curriculum videos are videos that show the actual class content. What goes into a 2-3 year old Twinkle Babies class, for example. Choreograph videos show recital choreography appropriate for the age group. With the curriculum and choreography videos a dance instructor who has never taught younger dancers will be able to master the age group and confidently give an exciting and entertaining class that children love. These classes will become the backbone of any studio and ensure that the studio continues to grow and consistent supply of advanced dancers will flourish for decades.
CostumeManager.com was started in 2008 and has partnered with most of the major costume and dancewear suppliers in the United States to provide an easily searchable website, containing all of their products. CostumeManager.com is the world's most unique and largest dance supply service with dozens of partners and over 60,000 dance products such as; shoes, tights, leotards, costumes and accessories. These products are "assigned" to dance classes by dance teachers and studio owners, enabling them to spend more time in the classroom doing what they love and less time on administrative tasks.
Tiffany Henderson was born in the San Francisco Bay Area in 1973 and has had a rich and exciting career as a professional Jazz Dancer. In 1992 she was awarded a one-year scholarship to the renowned Tremaine Dance Center in Hollywood. At the completion of her scholarship she performed as the Tremaine Scholarship Show Featured Dancer. She continued her professional studies at the prestigious School of Dance at the University of Arizona, where she graduated Magna Cum Laude with a B.F.A. in Dance in 1997. Tiffany's career highlights include: performances with Quinn/Williams Jazz at the 1995 Jazz Dance World Congress in Nagoya, Japan; the 1996 Jazz World Congress at Washington's Kennedy Center for the Performing Arts; the opening of the International Theatre School in Amsterdam, Holland in 1997 and at Symphony Hall in Phoenix, Arizona. She was also a member of Zohar Dance Company, has performed in many industrial shows, including the Microsoft Global Summit and American Greeting Cards, and was a soloist with La JAZDANZ of Louisiana, a company she was instrumental in bringing to the Amador Theatre in Pleasanton. Tiffany is now extremely excited to share her Twinkle Star Dance curriculum with studio owners worldwide.