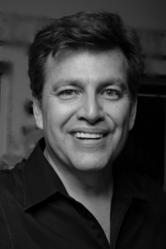 "We're thrilled that an individual with Randy's experience, achievements and credentials has elected to partner with Mi in order to build on the direct marketing success we've been able to achieve for our clients.,"
Indianapolis, Indiana (PRWEB) April 17, 2013
Marketing Informatics (Mi), an Indianapolis-based direct marketing company, is extremely pleased to announce that Randy Lopez has joined the organization and will be leading its national business and brand development efforts. Lopez has previously served as Director of Accounts at Johnson Gray Advertising, based in Irvine, California. Randy brings to Mi over 25 years of restaurant industry experience in the areas of business and brand development, marketing, public relations, product development, and advertising and media strategy. He will be based in California.
"We're thrilled that an individual with Randy's experience, achievements and credentials has elected to partner with Mi in order to build on the direct marketing success we've been able to achieve for our clients," said Derrick Smith, Marketing Informatics' President. "He's truly the perfect fit at the perfect time and we're extremely proud to have him on board."
According to Lopez, "I'm really looking forward to this opportunity. Mi has an incredible team, and has developed a direct marketing vehicle to drive traffic and frequency that is simple to execute, effective, and brand supportive. As someone who has developed brand campaigns and marketing efforts for some great organizations, I'm excited about the opportunity to finally provide the restaurant industry with a turnkey solution that drives sales and builds a returning customer base."
Randy Lopez Background
Known as a creative thinker and a business development/brand visionary, Lopez has previously held VP Marketing roles at Del Taco, Buca di Beppo and Ruby's Diner, as well as executive marketing positions at Arnold Palmer Golf Management and TGI Friday's. As the new business leader and strategist for noted Southern California advertising agencies G&M Plumbing and Johnson Gray, his clients included Toshiba, Tommy Bahama, Red Robin, Wolfgang Puck and Robbins Brothers.
Lopez is a frequent guest lecturer on the topics of marketing tactics, brand building, and public relations. Among others, he has appeared at the National Restaurant Association Marketing Executives Group, Word of Mouth Supergenius Conference, UCLA Restaurant Industry Conference, Multicultural Marketing events for the PRSA, and the International Group of Department Stores (IGDS).
Randy is currently a board member with the California Restaurant Association/Orange County Chapter, the Colon Cancer Coalition, and Ophelia's Jump - a non-profit theatre production company.
About Marketing Informatics
Since 1987, Marketing Informatics has specialized in using local market intelligence and practical programs to drive traffic for clients. Mi has been recognized with awards from the Indiana University Kelly School of Business; Johnson Center for Entrepreneurship; Experian Marketing Services; Inc. Magazine's "Inc. 500 Fastest Growing Private Companies in America," and other industry recognition. For more information, please visit marketinginformatics.com.