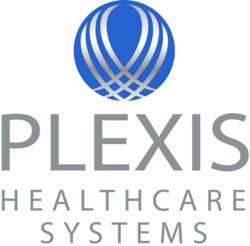 Ashland, OR (PRWEB) April 17, 2013
The 24th Annual California Association of Dental Plans Conference will be held June 5-8, 2013, at the JW Marriott - Desert Springs Resort & Spa, and Plexis Healthcare Systems will be one of three featured vendor speakers at the event. The theme of this year's conference is "The New Landscape for Dental Benefits: 2014 is Just Around The Corner," and most of the conference's sessions will focus on the impact of the Affordable Care Act as it relates to the dental service and administration marketplace. This year's conference will provide the vendor community the opportunity to participate with a series of 'infomercials' that will address various issues dental plans and administrators are currently facing and will be facing post-2014.
"Plexis is proud to be part of the infomercial presentation process at this year's CADP Annual Conference, and we look forward to not only our presentation, but also being afforded the opportunity to participate in the conference sessions and hear directly from the industry on the challenges and opportunities being presented to them in the post-reform world," said Sean Garrett, Chief Operating Officer for Plexis Healthcare Systems. Plexis' infomercial session is currently scheduled to be presented on Thursday, June 6 at 3:30pm.
For more information about the CADP Annual Conference, go to http://www.caldentalplans.org/pages/current_events.html.
About the California Association of Dental Plans
The California Association of Dental Plans (CADP) is California's only organization for Knox-Keene licensed dental plans. The Association was organized in 1985 to promote, through education and collective action, the mutual interests of the industry. For more information, please call 916-446-3122 or visit http://www.caldentalplans.org.
About Plexis Healthcare Systems, Inc.
Plexis Healthcare Systems is a leading payer solution and claims processing technology company based in Ashland, Oregon. Founded in 1996, Plexis software and services now process millions of claims transactions daily for healthcare payer organizations throughout the United States and internationally. Plexis' family of core software products includes Plexis LCS for small and medium size third party administrators and self-funded groups; Plexis Claims Manager for mid-size healthcare organizations; and the SOA-based Plexis Quantum Choice system, for government healthcare organizations and large health and dental plans. Plexis' solutions enable government healthcare organizations, health plans, TPAs and provider groups to reduce costs, automate claims payment, administer premiums and capitation, enhance customer satisfaction and expand market share. For more information, please call toll free (877) 475-3947 or visit http://www.plexisweb.com.