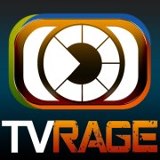 (PRWEB) April 16, 2013
Today, TVRage has elected to put the spotlight on a thought-provoking article about Kickstarter funding for TV show revivals. The "Veronica Mars Movie Project" was a smashing success, earning nearly 6 million dollars. Hollywood loves a good trend, and it's only a matter of time before the producers of another beloved but canceled series decide to try their own luck at the crowd-funding model.
However, that may not be as good a thing as hungry TV fans think it is. Studios are set to make out like bandits via this model, while fans are left holding the bag. At least that's one side of the coin. Others would argue that helping along the creation of something you love is reward enough.
These questions and much more are examined in-depth here. The following is a short excerpt of the piece, entitled "'Kickstart' TV's Heart?: The Pros and Cons of Fan Funded Revivals".
"When a person or group invests in the production of a film or TV program, and that property then makes a profit, the first people that get paid are those that supplied capital. They don't always get back everything they put in, but most people aren't willing to invest thousands of dollars of their personal wealth with no expectation of reward. Nearly 100,000 (presumably) normal folks essentially wrote the producers of Veronica Mars and Warner Bros. a no strings attached check for 5.7 million dollars, and all most will get back is a t-shirt or DVD. Is that really fair? That's a judgment that each "backer" will have to make, but it's definitely an arguable drawback of the Kickstarter model being used by studios."
Once again, to read the full piece, just click here. It's more than worth a few minutes of your time.