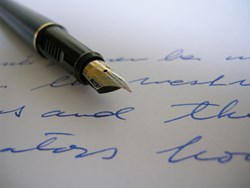 Minneapolis, MN (PRWEB) April 17, 2013
Christians for Biblical Equality (CBE) is hosting a student paper competition at their upcoming conference 'Take Every Thought Captive to Christ: Ideas Have Consequences,' July 26-28, 2013, in Pittsburgh, PA. The competition is an opportunity for involvement and recognition for students who are interested in researching and writing on gender justice and leadership. CBE encourages students of all ages, degrees, and programs to offer submissions.
Three submissions will be selected for presentation by their author at CBE's conference. Further, these three finalists will be rewarded a scholarship to attend CBE's conference. In addition to the three finalists, all submissions will be considered for publication in one of CBE's award winning journals, 'Priscilla Papers' and 'Mutuality.'
CBE is proud to continue to support egalitarian scholarship and student leadership through initiatives such as the student paper competition.
In its effort to advance a biblical foundation for gift-based rather than gender-based ministry and service, CBE sponsors annual conferences, facilitates local chapters, hosts an online book service, and publishes two award-winning journals. For more information, visit http://www.cbeinternational.org.