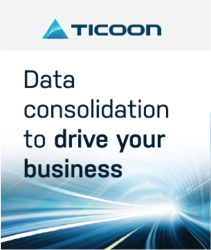 Toronto, ON (PRWEB) April 17, 2013
Ticoon Technology Inc., provider of the cloud based Ticoon Advisor Desktop and Consumer Portal, is pleased to announce they will be attending the Neocog Technologies Inc. annual client conference, Illuminate 2013, in Kelowna, British Columbia. The two-day conference is aimed at bringing credit unions and technology vendors together, with topics geared towards the future of the industry and how organizations can stay at the forefront of these changes.
Ticoon will be showcasing its recently released ACE integration. Ticoon's Advisor Desktop integrates with ACE through a single sign on, enabling the two platforms to share client data and providing users with a seamlessly integrated workflow. The solution, currently offered by Credential Financial Inc., meets their client's unique needs by automating the sales process from opportunity identification through to closing new business, providing users with a significant productivity improvement.
"We are excited to be attending Neocog's Client Conference in Kelowna and are looking forward to connecting and sharing ideas with current users of Ticoon as well as new credit unions" said Heather Richey, Associate Director of Marketing and Communications.
Ticoon Technology Inc. combines advanced data consolidation of financial data with its Advisor Desktop and Consumer Portal to provide a business solution that produces credit unions with a clear picture of their entire business, allowing them to deliver the highest level of service to their members.
About Ticoon Technology Inc.:
The Ticoon Wealth Management Solution is a cloud-based platform that enables financial advisors, investment firms, insurance companies, banks and credit unions to create a consolidated view of their client across multiple businesses and product lines.
Ticoon combines data consolidation, Advisor Desktops and Consumer Portals, business intelligence tools, customized business processing and third party application integration to maximize the revenue potential of your client relationships. Ticoon has been delivering financial and insurance technology solutions to the Canadian marketplace for almost 20 years.
For more information on Ticoon's Wealth Management Solution visit our website ticoon.com or contact us info(at)ticoon(dot)com.