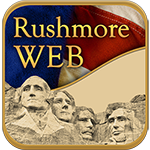 "Having a strong website is such a vital part of doing business, " said Kappel. "With Rushmore Web, small business owners can have a professional-looking website and maintain it on their own without a major investment of time, money, or training."
Canton, Ohio (PRWEB) April 18, 2013
Patriot Software, Inc., has introduced a new tool for small business owners to create and maintain their own websites.
With Rushmore Web, an online website builder, business owners can quickly make a website and modify it however they want. And because Rushmore incorporates responsive design technology, the websites automatically look great on any screen or device.
Rushmore Web is easy to use from the start. Customers just select their industry from an extensive list and add their company information. Rushmore immediately creates a working website template based on the type of business, complete with relevant stock images and sample articles. Then, business owners can:
*Change the look of their website with different template styles or colors,
*Add unlimited pages and organize their pages however they'd like,
*Add their own photos, videos, or a map to their business,
*Start a blog, add contact forms, and link to popular social media sites, and
*Connect their website to any domain names that they own.
The company saw a real need for simple software that a typical small business owner could use, according to Mike Kappel, Patriot Software president.
"Having a strong website is such a vital part of doing business", said Kappel. "With Rushmore Web, small business owners can have a professional-looking website and maintain it on their own without a major investment of time, money, or training."
Rushmore Web is just $9 a month for unlimited access, and there are no hidden fees or long-term contracts to worry about. The monthly cost also includes website hosting, as well as free routine support based in the United States.
In addition to the website builder, Patriot Software offers online modules for payroll, time and attendance, applicant tracking, human resources, an employee portal, and 1099 processing. Customers can try a free sample of the website builder at PatriotSoftware.com.
Customers who sign up for Patriot Software receive their first 30 days at no charge. There are no hidden fees or long-term contracts, and they can add or cancel software anytime without hassle or penalty.
Patriot Software, Inc., based in Ohio, develops online software for U.S. small business owners, including their website builder software, hiring software, and 1099 software. Patriot also offers payroll software with optional add-ons: time tracking software, human resources software, an employee portal, and a payroll tax filing service. For more information, visit http://www.PatriotSoftware.com or call (877) 968-7147.