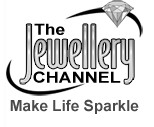 Both rare and vibrantly eye-catching, Sillimanite is sure to be another winning find for jewellery lovers
(PRWEB UK) 17 April 2013
On April 24, The Jewellery Channel (TJC) is to showcase for the first time a superbly designed collection that puts the vivacious but little-known gem Sillimanite in the spotlight.
A combination mineral, Sillimanite is sometimes also known as Fibrolite and was named after the American chemist and mineralogist, Professor Benjamin Silliman. Its inner crystal structure is fibrous, which makes it resemble gemstones such as rubies, emeralds, sapphires since they have a similarly fibrous structure.
Ranging from transparent to translucent and with a colour spectrum spanning white to grey and brown to green, the latter pale green variety has a refreshing elegance that makes it shine out wonderfully in jewellery.
Gem quality Sillimanite is rather rare, making it highly sought after by jewellery connoisseurs. Key places where it can be found are Burma, Kenya, Sri Lanka and Idaho (US). In addition to its captivating beauty, Sillimanite is believed to increase 'feel-good' endorphins in the body. It is also said to help boost energy levels and self-confidence, while at the same time promote healing for throat and heart ailments.
Already known for carrying the world's largest collection of gems, The Jewellery Channel's exciting new collection featuring this lovely gem is set to cause a stir. Their upcoming stock not only presents outstanding quality of craftsmanship, but since TJC are part of a large conglomerate which are able to effectively cut out 'The Middleman', they have also gained a distinguished reputation for their surprisingly affordable prices.
Some must-have examples include the elegant Green Sillimanite Solitaire Ring in Platinum Overlay or Gold Overlay Sterling Silver for just £19.99, and the exquisitely designed Green Sillimanite and Diamond Ring in Gold Overlay Sterling Silver for only £29.99.
Other examples in this appealing price range (£29.99) include the adorable Green Sillimanite and Diamond Pendant with chain in Platinum Overlay Sterling Silver, the beautifully crafted Green Sillimanite Trilogy Ring and the outstanding Green Sillimanite and White Topaz Ring.
Furthermore, for just £39.99, jewellery fans can get the ultimate value for money with items such as the Green Sillimanite and Green Sapphire Solitaire Ring plus the Green Sillimanite, Russian Diopside and Diamond Ring, both in Platinum Overlay Sterling Silver.
Once TJC unveils their exciting Sillimanite collection, shoppers will be able to find the perfect jewellery item on their website using convenient tick-box criteria, making it easy to refine a search by choosing categories such as price range, carat weight and metal. Additionally, TJC's team of celebrity presenters will be showcasing a selection of must-have Sillimanite items on their popular dedicated TV channel.
CEO of The Jewellery Channel, Sri Burugapalli, commented on the upcoming launch of their Sillimanite collection: "We are pleased to offer our discerning customers yet another brilliant gem that stands out from the crowd. Both rare and vibrantly eye-catching, Sillimanite is sure to be another winning find for jewellery lovers."