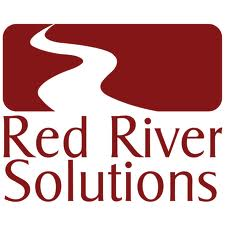 We are here to provide an end-to-end solution to our customers...
Atlanta, GA (PRWEB) April 17, 2013
On April 10, 2013, co-hosts Lee Kantor and Stone Payton of RadiOAUG, Powered by BusinessRadioX®, sat down with Tammy O'Connor of Red River Solutions and Scott Stawski of HP to reveal their partnership in the Oracle sector. Their announcement came as part of a live broadcast during the national OAUG COLLABORATE 13 Conference in Denver, Colorado. The partnership will focus on the mid-market sector of the Oracle space, allowing each company an opportunity to expand its service offering, while creating a clear competitive solution for Oracle clients.
According to O'Connor, "We are here to provide an end-to-end solution to our customers, so Red River Solutions is a premier customer now for HP." O'Connor went on to say, "We feel that with the speed and agility of Red River Solutions and the power of HP behind us, it's a win for our customers, the HP customers and our customer base."
The Red River Solutions and HP partnership was designed to maximize the client's ROI; providing a full spectrum of Oracle services from consulting, requirements gathering, business design, implementation through hosting and applications management. This successful partnership has created a service offering that will provide Oracle implementations, assessments, upgrades, hosting and integration solutions that reduce time-to-market, lower TCO (total cost of ownership), and create a competitive edge for both its current and new clients.
As the new partnership continues to develop and grow, it is clear that the Oracle Applications client will benefit greatly by utilizing HP's leading edge enterprise services to lower the overall cost of the solution, while Red River Solutions' industry excellent staffing drives solutions to maximize the client's ROI.
Please visit Trade Show Radio to hear a complete re-broadcast of this engaging interview.
About RadiOAUG:
OAUG Radio features live interviews with presenters, exhibitors and solution providers sharing tips and success stories on the use of Oracle products.
About BusinessRadioX®:
BusinessRadioX® provides a turnkey solution for business owners who want to leverage the power of internet radio to meet their best prospects, establish credibility for their organization and heighten the placement of their brand in search engines rankings. With a professional venue and a proven formula, BusinessRadioX® helps hosts podcast their shows and create a regular stream of dynamic content to share with their prospects and feed the search engines every week. Programs are recorded and streamed live to the internet from our studios in the greater Atlanta area. For more information or to hear a live show, visit: http://www.businessradiox.com.