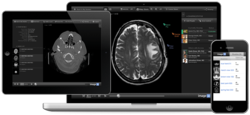 image32 helps improve patient care and reduces unnecessary repeat imaging studies.
Menlo Park, California (PRWEB) April 17, 2013
The Problem
Medical imaging studies like CT scans and MRIs are often trapped in the 'silos' of imaging centers, hospitals, and clinics, requiring patients to physically move their imaging studies around using CDs. The lack of easy-to-use solutions to exchange medical images has led to a serious problem of unnecessary repeat imaging studies - 10-20% of studies in the U.S. may be unnecessary repeats. This costs billions of dollars each year in the U.S. and often causes patients to have additional exposure to harmful radiation.
A New Approach to Medical Image Sharing
The launch of image32 represents a new era in medical image sharing—doctors can now quickly share medical imaging studies with their colleagues anywhere in the world. image32's patent-pending system automatically strips out protected health information (PHI), keeping only non-PHI study identifiers and the images themselves. This approach allows doctors to share studies to obtain curbside consultations and expedite patient transfers, all without having to worry about unintentionally revealing identifying patient information.
A Doctor and Patient-Centered Approach
"My co-founder Dr. Alex Flint originally wanted to find a web-based image sharing product that could be used for curbside consultations, patient transfers, and second opinions," said Bob Pellican, co-founder and CEO of image32. "When he didn't find any products out there that he could try, buy, and easily use, we decided to build image32. We are really proud of how accessible and easy-to-use image32 is, and we are looking forward to expanding our platform to let doctors and patients interact using shared medical imaging studies."
"We built image32 to address an important need that doctors and patients have, the need to quickly and easily share medical imaging studies between different facilities," said Dr. Alexander Flint, co-founder and Chief Medical Officer of image32. "We hope that by making communication of imaging studies as easy as possible, we will help improve patient care and help reduce unnecessary repeat imaging studies."
Collaboration over Medical Images
"Our patent-pending technology also lets multiple doctors collaborate over a medical imaging study in real-time," said Dr. Flint. "Many doctors can view a study at the same time, with each doctor looking at the original images loaded into their browser. The doctors then use interactive features like scrolling and window control plus synchronization of cursor position to have a more immediate exchange of information and a more fluid clinical conversation."
Enterprise-Grade Software at Consumer Prices
Because image32 uses modern web standards and highly efficient cloud computing infrastructure, it is priced very aggressively, with individual doctors and small clinics in mind. Viewing accounts will always be free, and our entry-level account that lets a doctor upload up to 20 studies per month is priced at $20/month for an annual subscription.
About image32
image32 (https://www.image32.com/) is the world's first doctor and patient-centered medical image sharing system. image32 allows individual doctors and groups to easily share medical imaging studies across hospital and clinic boundaries to facilitate curbside consultations and expedite patient transfers. image32 is designed in Menlo Park, California, by Interconnect Medical, Inc.
For more information, contact press (at) image32 (dot) com