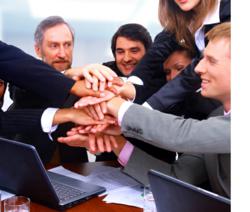 We have found Shadowmatch to be incredibly accurate and have seen a substantial difference in business units where we have deployed it.
Addison, TX (PRWEB) April 17, 2013
Behavioral Analysis is a powerful tool to help companies maximize team productivity and drive alignment of individuals who work together on business initiatives. Dallas-based Shadowmatch's proprietary behavioral benchmarking tool is uniquely designed to instantly and precisely reveal the dynamics and balance of team members.
Organizations have opportunities to improve team performance, speed and effectiveness, but very limited resources to implement the right solutions. The new suite of Shadowmatch behavioral analysis services are aimed to assist business leaders by providing rapid answers and results to maximize the success of individuals and teams.
"Many companies successfully use and administer the Shadowmatch behavioral benchmarking tool internally," said Adrian Wood, VP, Shadowmatch USA. "However we are increasingly being approached by business leaders who can't utilize our software immediately for one reason or another but need actionable answers and precise deliverables – often very quickly!"
The new Shadowmatch suite of services includes:

"We have been using Shadowmatch for the past two months to help us place the right staff into the right positions and thus increase financial performance and productivity of various business units within our company," says Multinetwork Cellular and Data Managing Director Rad Jankovic. "We have found it to be incredibly accurate and have seen a substantial difference in the business units where we have deployed the behavioral benchmarking solution and service."
About ShadowmatchUSA
ShadowmatchUSA, based in Dallas and the exclusive provider and administrator of the Shadowmatch behavioral benchmarking tool in the U.S.A., is committed to positively impacting individuals and teams to accelerate business performance. The Shadowmatch system and services identify and predict specific employee habits and behaviors responsible for team's success. Armed with these powerful insights, business leaders can better build, manage, develop and deploy their teams and individual employees. Follow our news on Twitter @ShadowmatchUSA or like us on Facebook.