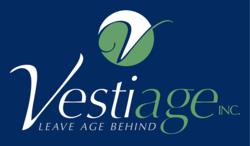 CJK Securities is on their game...highly responsive and professional.
Newport Beach, California (PRWEB) April 29, 2013
Vestiage Inc, a publicly traded anti-aging lifestyle company focused on science-based, highly effective premium branded cosmeceuticals and nutraceuticals, announced today that it has signed a buyside agreement with CJK Securities to accelerate the Company's Acquisition Initiative.
"I have known CJK for some time now and they have a fantastic ability to know what we're looking for and to find assets that nobody else knows about that fit our Acquisition Initiative and our niche well", said Scott Kimball, CEO of Vestiage. "They also know our philosophy and Vestiage well. They are highly responsive and professional. Working with them has always been easy and a pleasure for us."
For more information on the Vestiage Acquisition Initiative, please visit the Company website.
About Vestiage
Vestiage is a leading publicly traded anti-aging lifestyle company offering premium branded science-based cosmeceuticals and nutraceuticals. Vestiage is focused on the use of human stem cell, marine/ocean based and patented botanically-based ingredients and science to produce potent and effective products using clinically proven ingredients. Using high potency and novel ingredient combinations allows Vestiage to offer highly effective cosmeceuticals such as Reluma, and multifunctional nutraceuticals through Monterey Bay Nutraceuticals. Vestiage brands address the top "in demand" anti-aging consumer concerns. To learn more, visit the Company website.
About CJK Securities
CJK Securities, Inc. is a licensed broker-dealer member of FINRA that provides financial advisory services to Middle Market companies whether owned by a family, several investors, or by a venture capital or private equity firm. During their careers, the CJK team has completed over $2 billion of sell-side, buy-side and capital formation transactions. CJK provides focused, personalized and responsive service while working closely with our clients' personnel to bring transactions to a successful close. For more information, visit http://www.CJKsecurities.com.