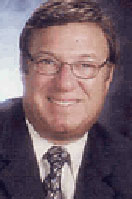 Dallas, Texas (PRWEB) April 17, 2013
Dallas criminal defense attorney Lloyd S. Gastwirth (criminaldefenselawdallas.com) announced that his law firm has begun representing clients to secure their early release from probation. The firm now is also offering services to nondisclose or expunge prior criminal histories.
According to Texas state law, if a defendant has satisfactorily completed one-third of the original community supervision period or two years, whichever is less, the probation "may be reduced or terminated by a judge." Mr. Gastwirth says that many individuals on probation either neglect this option, or overlook it. Mr. Gastwirth will engage in a free phone consultation and assess the individuality of each case before moving forward. It is often a simple procedure with multiple benefits. The firm says fees for this service amount to a small percentage of the money saved by obtaining the early probation termination.
Mr. Gastwirth has also begun assisting clients in efforts to nondisclose or expunge prior criminal histories. Non-disclosures and expunctions can assist an individual moving forward in that, under certain circumstances, his or her prior legal records can be removed from public view. That way, the clients can remove certain cases from their record in seeking employment, pursuing education, obtaining a loan, purchasing insurance or renting a place to live.
Laws governing non-disclosure and expunction have very intricate requirements that must be looked at on a case by case basis. For those people who are placed on Deferred Adjudication for misdemeanor theft and drug cases as well as some other offenses, upon the expiration of their Deferred Adjudication and discharge, they may be eligible to remove the occurrence from their criminal record. There are some exceptions, exclusions and limitations, so it is necessary for clients to contact the law firm directly to discuss the situation and so the case can be analyzed for the best approach in the process.
For more information on these services in Dallas and surrounding counties contact Lloyd S. Gastwirth, criminal defense lawyer, with offices located at 17000 Dallas Parkway, Suite 211, Dallas, or call 972-267-0300.