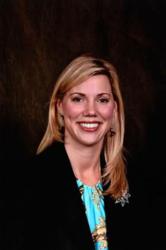 San Diego, California (PRWEB) April 16, 2013
Every semester millions of college students flock to the website Rate My Professor, in order to see what professors teach the best classes. At the end of every semester those students return and report on their experiences with the professors they had that semester. The website is free and keeps records public and anonymous, so students are able to post their actual opinions, without fear of backlash from faculty. Of course there are always small minorities of students who are angry over grades and leave harsh criticisms, but for Kara Mahon, that is not a problem.
One look at Kara Mahon on Rate My Professor shows glowing reviews across the board. A perfect score in Clarity and Helpfulness, equate to a perfect score in the overall quality category.
Kara Mahon is an Accounting professor at Piedmont Technical College in Greenwood, South Carolina. Her dedication to the classroom is not only evident in her work ethic, but also shows through her student's anecdotes, as well.
"Take this class," says one student on Rate My Professor, "even if it's not a part of your major."
"Great teacher," says another student on the website, "learned so much from her. If you can choose a teacher for accounting, pick her! She is fair and tries to help everyone understand the material."
As well as being dedicated to her classes at Piedmont Technical College, Kara Mahon is also dedicated to the educational community at large. Earlier this year she partook in the "Believing in the Dream" elementary school program, an outreach initiative designed by UC Berkley. The program helps encourage kids from low-income backgrounds to successfully get through school and get into post-secondary education.
Kara Mahon introduced "Believing in the Dream" to provide students with better opportunities to further their education and their lives. She believes that it is always important for students to know that there are people believing in their success, which is why she chose to work with the program. Over sixty children have participated, and all of them left with a brighter future, because of it.
Kara Mahon is a certified public accountant and a valued member of the Accounting Department at Piedmont Technical College. Mahon's dedication to not only her students, but the community they grow up in, is testament to her professional attitude as an educator.
****
Kara Harris Mahon Contact Information:
http://www.karamahon.com
Phone: 864-871-3126