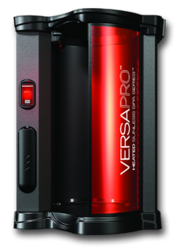 The top-rated U-V Free, Sunless Tanning machine is at Always Tan Lubbock.
Lubbock, Texas (PRWEB) April 18, 2013
Can it be true?
Sunless Tanning machines that don't turn your skin orange like the Oompa Loompas from the old Willy Wonka movie?
Is it really possible to have multiple UV-free Tanning options inside of a really stylish building where top-of-the-line machines and Best of the West customer service sales reps await?
No Ozone?
Who are these iconoclasts at Always Tan in Lubbock, Texas? Are they rebelling against the Cosmos and starting an anti-Sun movement?
Now, no one here is saying the Sun is a bad thing.
In fact, the Always Tan collective staff includes itself as part of the majority of people who actually consider the Sun a really good thing.
(The Sun actually climbed into the number five spot behind #4 Flush Toilets; #3 Televisions; #2 iPhones and #1 Oxygen as "must have items" for the 21st Century in a poll done for Meteorology Magazine.)
Still, while Always Tan has respect for the Sun and its ability to maintain human life (as well as for how Oxygen makes life possible), this business has taken a major step in creating an atmosphere where the Sun is not necessary for ensuring the best-looking skin tones in the entire nation.
The owners of the establishment, Rick and Donna Austin, are well known for being early adopters when it comes to investing in new technology as soon as it becomes available. And they combine this risk taking with a professional compassion for their clientele, who depend on them for year round skin care solutions, which are very effective.
So why is there current buzz about Always Tan?
What's the big announcement?
Always Tan Lubbock recently procured one of the world's first VersaSpa Pro tanning machines (one of only thirty-eight) and has installed it right next to the original VersaSpa Sunless tanning machine and just right down the hall from the highly rated industry standard Mystic Tan HD Sunless Tanner.
According to marketing expert B.A. Donley, "putting three of the absolute best UV-free tanning machines on the planet side by side by side is such a rarity in a business-type known for its shortcuts and bad bulbs that it catapults Always Tan Lubbock past local and regional tanning giants and into the conversation for best tanning salon in the nation."
That's high praise and apparently music to the ears of Lubbock residents who are flocking to Always Tan's upscale salon. Stephanie Savage, one of their biggest clients who comes from New Orleans summed it up best, "I never thought I would find the most complete tanning salon in a place like Lubbock. But now that I have discovered it, I feel spoiled and even dread moving away to some other town, which does not have the foresight of this salon's ownership. Having a high-tech VersaSpa Pro that will tan whatever parts of my body I choose at such reasonable prices is such a blessing for me. If you've never climbed into one of Always Tan's sunless booths, you have to experience it to believe the results."
Stephanie is one of the many clients with that sort of glowing testimonial, but beyond the opinions out there, the facts remain that the best equipment does actually exist under one roof and might be making the Sun a bit jealous.