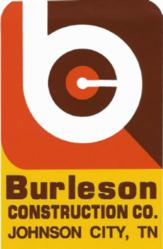 (PRWEB) April 17, 2013
If the road to success is constantly under construction, then it's important to have the right builders laying the foundations for achievement.
Recently, the SPEC MIX Bricklayer 500 winners were announced. This is a competition to see who is the best bricklayer in the world -- based on accuracy and quality. Fred Campbell, of Creative Masonry, took home the gold with an impressive 634 bricks laid, along with his Tender, Tony Shelton.
Burleson Construction would like to congratulate the two, and also continue to encourage them as important members of Burleson's subcontractors; especially with their work on college dormitories.
"With our goal to provide our clients with the highest quality product, we start with using the highest quality subcontractors. We are proud of Fred and excited to be working with him," said Randy Christiansen, Project Manager at Burleson.
"We take pride in our work and in order to have the best finish product, we count on experienced subcontractors to help us get there. They have to be meticulous and take pride in their work, which was demonstrated by Fred in winning this prestigious competition."
Founded in 1945, Burleson Construction Company, Inc. is a third generation, family owned, commercial and industrial general contractor providing design build construction, project management, and development services for new construction, renovations, and expansions. Burleson also specializes in custom residential construction management. Burleson Construction began in the residential construction industry, but its focus has expanded to include commercial construction as well. The firm serves as a general contractor and construction manager specializing in design/build projects. Although most of its projects are commercial in nature, the firm has continued to construct custom homes. For more information, please visit http://www.burlesonconstruction.com.