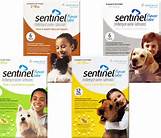 (PRWEB) April 17, 2013
Novartis is a world-leading producer of products used to protect and improve the health and well-being of humans and animals. The company produces commonly known products such as Excedrin, Gas-X and Theraflu. In January 2012, Novartis sent a letter out to veterinarians to inform them that their Sentinel Flavor Tabs would be temporarily suspended. Novartis Sentinel Flavor Tabs are once-a-month tablets used to protect dogs from fleas, heartworms and other pests.
The company wrote, "NCH is taking this action as a precautionary measure, because the products may contain stray tablets, capsules, or caplets from other products, or contain broken or chipped tablets." In an attempt to resolve the problem, Novartis shut down its Lincoln, Nebraska plant which produced these products.
After more than a year, the suspension has come to an end. The company has ensured its customers that no products were defective and that all manufacturing problems have been resolved.
Find the popular Novartis Sentinel Flavor Tabs on FetchRx.com along with an assortment of other flea and tick preventatives, supplements, bedding supplies, leashes, collars, grooming tools and accessories and much more. Sentinel also provides the pet medication market a low cost alternative to Trifexis.
FetchRx.com is an online Pet Pharmacy providing customers with the exact same pet medications as provided by veterinarians for a discounted price. The staff at FetchRx.com cares deeply about pet needs as they also have pets themselves. They promise to provide the highest-quality products available at an affordable price and match any competitor's prices.
Visit FetchRx.com or call (888) 732-3979 for more information.