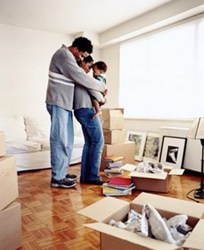 (PRWEB) April 18, 2013
With their new service, House Movers helps customers find genuine moving companies so that they can go about the transition from one neighborhood, one city, one state or even one country to another with peace of mind. Moving is very hard business but lack of information to find competent moving companies makes the moving many times harder. Many people do not know what to pay and they do not know the right questions to ask before they can hire a moving company. This service brings pre-screened moving customers and quotations to the customer.
Customers are advised to look for moving companies at least a month before the day of moving. This allows enough time to prepare for the move and it gives the company enough time to schedule the move. The first thing to do is to obtain moving quotes from three or four companies, and this new online service allows customers to does just that. By getting the online quotes, the customers can easily compare and choose the best moving company for their move.
Cheapest is not always best
While looking for the right movers, customers are advised not to go for the cheapest just because they think they have found an opportunity to save a buck or two. In fact cheap may mean that one will get substandard services. The housemovers.us resource brings only pre-screened, insured companies that meet all the federal regulations even for interstate moving. Most people would also like to entrust their valuables to moving companies but they are afraid of losing or having them damaged. Moving companies that are fully insured will replace anything that is lost or damaged in kind.
See user reviews before hiring
This is the most important item before hiring a moving company. One should make sure that they look for the user reviews on the internet about the company, and most importantly, find out whether any complaints have been registered against the company. Housemovers.us does not leave anything to chance while helping people find the right house moving company to help them make a move.
House movers, car-moving companies online
Whether one is looking for auto movers, house or office movers, housemovers.us has online application forms where one can fill their details fast and then leave housemovers.us to find what they need for them. There are so many companies offering moving services such that customers find it challenging to find the right one. Sometimes, customers want to move with their cars but they cannot drive them to their new destinations due to federal regulations. This online resource and moving directory helps them find what they need in the maze of car moving companies available in the US. Now, arranging for the car shipping to another state or city is just a few clicks away.
About housemovers.us
This online resource was established to help customers moving from one city to another, one state to another or even from the US to another country to arrange for a move to a new destination or to a storage facility. It brings pre-screened, insured and regulated moving providers and car shipping companies to customers.