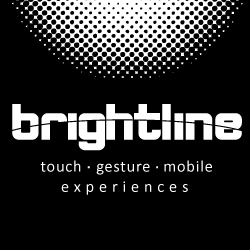 (PRWEB) April 17, 2013
Sam (Alessandro) Santarelli, Executive Vice President at Brightline Interactive, will participate as a speaker during the Mid-Atlantic Marketing Summit, which takes place on April 19th at the Gannett/USA Today Headquarters in McLean, Virginia. During the session "What's Trending: Design and Beyond," Sam will address event design best practices and the effective ways to integrate digital experiences into event design and activation.
Sam Santarelli has been a player in the digital marketing industry for over 13 years. Since joining Brightline Interactive in 2007, he has helped provide the creative direction and business relationships that have established Brightline Interactive as a national leader in the digital event marketing space. In his previous life, Sam produced historical documentary films, including the Emmy Award Winning PBS documentary, "The Cultivated Life: Thomas Jefferson and Wine." He holds a Bachelor of Arts degree in history from the University of Virginia.
The panel takes place from 1:30-2:00 on the afternoon of April 19th. Joining Sam during this session are Svetlana Legetic, Co-Founder of Brightest Young Things, as well as Matt Schleyer, Director of Design at NavigationArts.
"In the realm of event marketing, you see brands activating with some really innovative footprint designs, and it makes my heart sad to see integrated digital elements treated as an afterthought," stated Sam, adding, "I look forward to exploring some great and not-so-great examples."
Brightline produces sponsored experiences for national brands at premiere events. Sam works with both agencies and brands from strategy to production through event installation and promotion.
About Brightline Interactive
Brightline Interactive is an award-winning, multi-discipline digital services agency that delivers creative solutions for web, mobile and experiential environments. Based in Alexandria, Virginia, Brightline develops, delivers, and promotes branded solutions for both the public and private sectors by blending creativity and expertise of any and all media and technology available.