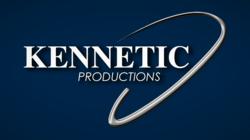 We're excited to be working with Kennetic Productions on this project and can't wait to share it with the world.
Jacksonville, FL (PRWEB) April 17, 2013
Kennetic Productions, Northeast Florida's premier videographer, located at 1 South Laura Street, Suite 1400 in Jacksonville, Florida, announced that the company will create the Official One Spark Documentary film. One Spark, the world's crowdfunding festival, is a five-day event that will take place April 17 – 21, 2013.
One Spark, Inc. is a non-profit committed to fostering environments of innovation by being a catalyst to grow creative communities. The One Spark signature event anticipates attracting artists, entrepreneurs and innovators from around the world to Jacksonville, Florida. The event will be an interactive experience that allows attendees to support ideas and projects that inspire them.
"We are extremely excited to be part of such a cutting edge event," said Vice President of Media Chris Kennelly. "One Spark is going to be bigger than the Super Bowl was for Jacksonville. The absolute most creative people from the whole planet will be here seeing what Jacksonville has to offer. And it's not just that a bunch of creatives will be here, but that they'll be mingling with JAX big business. Those worlds coming together is something very special and we are here to tell that story."
Kennetic Productions Creative Director Tony Sarte is directing the documentary. "It's not just about how One Spark will affect Jacksonville, but how it will affect the world," said Sarte. "The story really is about humanity coming together."
Kennetic Productions plans to incorporate footage from groups of volunteers called "Media Moguls" into the documentary. "This fits well with the organic feel of One Spark," continued Sarte. "It will be really cool to see footage from upwards of 20 different volunteers find its way into this piece. Overall the documentary will have diverse elements with an innovative edge."
Artists, entrepreneurs, and innovators alike will display projects in a 1.5 mile radius, multi-venue gallery in downtown Jacksonville. One Spark is a belief that game-changers emerge from dorm rooms, garages, and small studios. It's the community behind great ideas. It's the chance to submit and decide on the next big thing. It's the opportunity to get involved, be inspired, connect and collaborate.
Creators from all over the world will showcase ideas and projects to be voted on for a $250,000 crowdfund, $1 million in capital investments, and immediate individual contributions; all via live, onsite voting. Creators that win votes snag a slice of the $250,000 guaranteed crowdfund. Crowdfund monies will be distributed by popular vote. If a creator receives 10 percent of the vote, they would receive 10 percent of the total fund or $25,000.
"One Spark is going to be nuts, period," continued Kennelly. "Kennetic functions well in organized chaos while keeping our eye on the message. We couldn't be more excited to be working with the amazing team at One Spark to capture the heart and mission behind it all."
One Spark, Inc. is a nonprofit organization working to foster an environment of innovation. It was created in 2011 by three friends (Elton Rivas, Dennis Eusebio, and Varick Rosete) who wanted to connect ideas with resources. Despite its name, there was no single "spark" that inspired the nonprofit, but rather a number of small coffee shop conversations that blew up into something big. One Spark's mission is to connect great ideas with the resources they need in order to get implemented, listen to and support the development of innovative community, and share success stories and lessons with communities that face similar challenges.
"The story of One Spark has been humbling, inspiring and even a bit magical," said One Spark Co-Founder and Executive Director, Elton Rivas. "We're excited to be working with Kennetic Productions on this project and can't wait to share it with the world."
"The world is busting at the seams with hungry, talented creative," said Kennelly. "Every city wants that creative groundswell in their communities. Jacksonville has it. They are the center of it. We are leading the charge. Want to do something that matters? Something that will leave a mark on this world? Jacksonville is where it is at."
To learn more about One Spark, visit beonespark.com.
About Kennetic Productions
Kennetic Productions is Northeast Florida's premier digital media video production company. In an increasingly digital world, Kennetic Productions is helping companies and clients to reconnect, reengage and bring the communication back to a personal level. Since its 2003 inception, Kennetic Productions has realized huge success including being named one of 2012's PRism Award winners. Kennetic Productions has worked with Fortune 500 companies as well as smaller firms in many markets throughout the United States and understands how to successfully create the ideal atmosphere and find the exact essence needed for any organization's video requirements. Kennetic delivers captivating videos utilizing client testimonials and live event coverage that allow these companies to deliver a clear, concise message to their target audiences. Through this commitment to excellence, Kennetic Productions has expanded into a video production company that services clients on a nationwide level. Kennetic Productions is an FFG company.