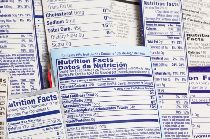 Individuals with a weight-loss goal need to consume fewer calories than they burn each day
Canoga Park, CA (PRWEB) April 16, 2013
Weight loss experts at 101 Medical Weight Loss, a leader in weight loss programs in the San Fernando Valley, have released new tips for effective weight loss through calorie counting.
A major mistake that dieters make is inadvertently cutting nutrition instead of controlling calorie intake. Calorie counting helps to make sure the calories consumed on a daily basis do not exceed the number of calories burned.
Some tips for Calorie Counting for Effective Weight Loss are:
1. Pay careful attention to portion size. Be familiar with portion sizes and aware of single serving size. A common mistake among calorie counters is misjudging portion size, thus underestimating their daily calorie consumption. The following examples make it easier to visualize portion sizes:

2 tbsp. of peanut butter is the size of a Ping-Pong ball
1.5 ounces of cheese is the equivalent of 4 stacked dice
1 cup of cereal is the size of an adult's fist
3 ounces of meat or poultry is the size of a card deck
2. Keep track of daily intake. It's not uncommon for people to forget what they have eaten and lose track of many of the calories consumed throughout the day. It's easy to lose track of daily calorie intake and unwittingly exceed your goal. Prepackaged meals can make calorie-counting easier to track.
3. Plan ahead for each day's meals. Don't leave meal planning to the last minute. Plan out meals for an entire week and shop accordingly. Leaving meal planning to the last minute leaves the door open to rash decision-making, sloppy calorie calculations, and nutrient-deficient food choices. Evaluate each item on the menu when gauging the calories in a meal.
Dr. Aazami at 101 Medical Weight Loss explains that, "By keeping calorie intake in-line and adding a daily exercise program, people can start losing weight immediately."
As a general rule of thumb, average calorie usage can be approximated by simply multiplying body weight in pounds times 15 calories. If weight loss is to be achieved, fewer calories must be consumed and/or more calories must be burned daily. To begin to see positive weight loss within the first several weeks, a 1200-calorie daily diet is often recommended together with an exercise program.
About 101 Medical Weight Loss:
For more than a decade, The Center for Medical Weight Loss has been helping people to shed unwanted pounds through physician-guided programs. The company is known throughout the San Fernando Valley area for uniquely meeting the needs of patients through personalized plans. 101Medical Weight Loss operates on the belief that safe weight loss results from healthy food and lifestyle choices, but provides the option of a safe appetite suppressant prescription when necessary. To discover what The Center for Medical Weight Loss can do for you, visit http://www.101medicalweightloss.com.