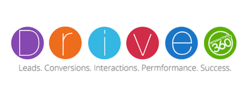 Amarillo, TX (PRWEB) April 16, 2013
Interactive 360, Inc. announces that on April 26, Stephanie Trotter will be taking over the position of Senior ASP.NET Developer. Greg Johnston, Jr., the current Senior ASP.NET developed is leaving Interactive 360, Inc. to work in software development at another local Amarillo company. He began transitioning Stephanie to take over the position on April 8, 2013. Greg has been in the software development field since 2007, and began working with Interactive 360, Inc. in 2012.
Stephanie is a native of Amarillo and comes to Interactive 360, Inc. after spending the last five years in software coding. She previously worked with Interactive 360, Inc. Director of Development, Kevin Shelton, and applied for the opening in his department when it was posted. Stephanie has been in software development for over 12 years and enjoys the complex problem solving skills it requires, as well as the opportunity it provides to streamline how businesses function. While Interactive 360, Inc. is saddened to see Greg leave, the entire staff of Interactive 360, Inc. wishes him the best in his new position.
Interactive 360, Inc., based in Amarillo, Texas is an innovator in automotive digital marketing products and services. Their "one-stop shop' approach to marketing allows them to offer dealerships one cohesive package serviced by one vendor instead of having multiple vendors and products that are not guaranteed to work together. This unique approach requires the teamwork of an equally diverse group of individuals. While each department is staffed with people who specialize in that specific area, these departments must work as one team to develop a successful final product. Rick McLey, CEO of Interactive 360, Inc. explains that, "The Interactive 360 Culture provides opportunities for professional and personal growth." While this growth may mean that some individuals may grow beyond Interactive 360, Inc., during their time as Interactive 360, Inc. they have contributed to its growth and success.