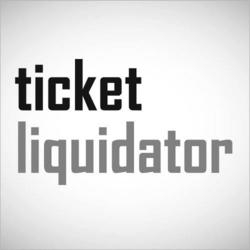 SOUTH WINDSOR, CT (PRWEB) April 17, 2013
Budweiser Made in America Festival tickets go on sale Wednesday, April 17 for the event which takes place over Labor Day weekend from Aug 31 through Sept 1 at Benjamin Franklin Parkway in Philadelphia. The 2013 Budweiser Made in America Festival line-up curated by Jay Z and announced via an exclusive Spotify playlist features Beyoncé, Nine Inch Nails, Queens of the Stone Age, Deadmau5, Phoenix, Calvin Harris, Wiz Khalifa, Kendrick Lamar, A$AP Rocky, Macklemore and Ryan Lewis, Miguel, Public Enemy and others. The festival will also be available to view around the country via live streaming and will benefit the United Ways of Greater Philadelphia, Southern New Jersey and Lancaster County, PA. Fans can search for Budweiser Made in America Festival dates on TicketLiquidator.com.
All trademarks remain property of their respective owners. TicketLiquidator.com does not claim any right or ownership to any of the names contained in this release. These names are strictly used for descriptive purposes and do not imply an endorsement or partnership.
###
Ticket Liquidator is an online marketplace for tickets to live entertainment events. Since 2003, Ticket Liquidator has provided a selection of event seating inventory which now exceeds $1 Billion. With 7-day Customer Service, PCI and SSL security certifications and a Worry-Free 125% Guarantee and Safety Net Program, Ticket Liquidator ensures that all purchases are made with confidence. Ticket Liquidator is in no way associated with any of the artists or venues listed.