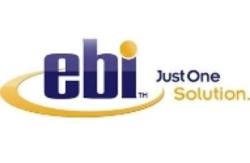 Arlington, VA (PRWEB) April 17, 2013
NAPBS Mid-Year Legislative Conference, Arlington, VA - April 16, 2013 - Employment Background Investigations, Inc. (EBI) (http://www.ebiinc.com) announces its commitment to advance efforts for the expansion of standardized international background screening practices through its leadership on the NAPBS International Committee.
Robert Capwell, Chief Knowledge Officer of EBI, serves as Co-Chair of the NAPBS International Committee. This committee was created to form a global alliance of professional background screening firms that focuses on professionalism, ethical behavior, operating within legal guidelines, and sharing a common set of values and goals. Due to EBI's commitment and Mr. Capwell's leadership, along with others, NAPBS has established chapters and regional leadership throughout APAC, Canada, and Europe. The NAPBS International Committee is also developing a questionnaire to assist HR professionals in assessing providers to perform international background checks.
International background screening brings forth a unique set of issues and challenges that are very different from standard practices in the United States. It is important that these differences are clearly understood before an international screening program is designed and implemented for companies screening outside of the US. A recent article in HR Magazine published by The Society for Human Resources Management (SHRM) states that global screening requires more effort and more patience than domestic screening.
International screening is significantly more expensive and complex than U.S. background screening based on the following:

Intricacy involved with developing domain knowledge and the infrastructure required to deliver these services in over 200 countries and territories worldwide;
Necessity to have access to people with the ability to speak a wide variety of languages;
Necessity to operate around the clock to accommodate time differences;
Expertise required to provide the appropriate level of accuracy and quality while complying with the country-specific laws and restrictions;
Necessity to address multiple currency exchanges and legitimate fees associated with accessing public information abroad;
Significant difference in the amount of detailed, country-specific and product-specific information required from a prospective employee to complete the background check
EBI specializes in the development and implementation of international and global screening programs on behalf of its clients. To ensure the highest quality screening information is provided across the globe, EBI has invested significant resources in establishing a network of knowledgeable international partners that are located in each country, and are well trained and competent in their investigative abilities. EBI has established a data privacy policy which complies with the seven Safe Harbor principles administered by the United States Department of Commerce, in accordance with the European Commission's Directive on Data Protection that went into effect in 1998. The Safe Harbor framework was created to bridge the different global geographical approaches to privacy and to ensure the uninterrupted and streamlined transfer of data between Europe and the United States. EBI strictly adheres to the standards established by the Safe Harbor policy and applies stringent privacy protocols through its networks enabling optimized global data security.
The EBI JOneTM Smart Global Screening Platform enables international due diligence with a full range of legally compliant services around the world including criminal record checks, employment and education verifications, motor vehicle records, credit history reports, ID verifications, and drug testing solutions. "International and global background screening is complex and process consuming. EBI is forging ahead in incorporating the most current country specific screening protocols, data collection requirements, on-demand forms, document management, mouse signatures and paperless processing, for efficient and effective optimization of business processes. We are committed to the standardization of industry requirements and implementation of global best practices across our platforms," stated Richard Kurland, President and CEO of EBI.
About Employment Background Investigations, Inc. (EBI):
EBI is a technology driven innovator and leader in providing domestic and global background employment screening, drug testing, and occupational healthcare and I-9 compliance solutions. With emphasis on business process optimization, EBI services over 5,000 clients in over 200 countries and territories worldwide and specializes in the development, implementation and management of comprehensive and customized employment screening programs for large and multi-national clients. EBI is among the two percent of background screening firms accredited by the NAPBS Background Screening Credentialing Council (BSCC). EBI is also a founding member and an active participant within the National Association of Professional Background Screeners (NAPBS).