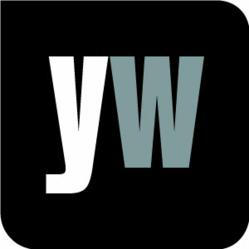 London, UK (PRWEB UK) 17 April 2013
According to WHO, the leading cause of death in the world is Ischemic heart disease, accounting for 7.25 million deaths worldwide or 12.8%. When WHO's top ten causes of death are broken down by types of country, the problem seems even more prolific in high-income countries, with Ischemic heart disease topping the tables once again, only this time accounting for an increased 15.6% of deaths. On this list, hypertensive heart disease also gets a mention, coming in at number nine with 2.3% of deaths.
WHO notes, "In high-income countries more than two thirds of all people live beyond the age of 70 and predominantly die of chronic diseases: cardiovascular disease, chronic obstructive lung disease, cancers, diabetes or dementia. Lung infection remains the only leading infectious cause of death."
With this in mind, Yourwellness Magazine took a look at a British study which found that following a vegetarian diet can cut heart disease risk by 32%. Yourwellness Magazine reported that, based on data from 44,500 voluntary participants over a period of 11 years, researchers from Oxford University concluded that vegetarians in the group were significantly less likely to suffer from any form of heart trouble.
Yourwellness Magazine noted that heart disease is the cause of 65,000 deaths in Britain every year. According to the article, "this new information emphasises the importance of diet and nutrition for wellness and to help prevent heart disease. The vegetarians in the group typically had lower BMIs and were less likely to have diabetes as well." Diabetes was also on WHO's list of top ten causes of death in high-income countries, coming in at number eight and accounting for 2.6% of deaths.
The article detailed that, compared to the 6.8% of fish- and meat-eating participants who were hospitalised or died due to heart disease over the course of the study, only 4.6 of the vegetarians in the same age group suffered likewise. Yourwellness Magazine explained that the researchers put this difference down to other wellness aspects associated with vegetarians, such as lower cholesterol, blood pressure and BMI.
For more information, visit the gateway to living well at http://www.yourwellness.com.