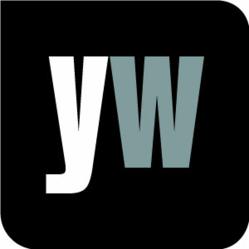 London, UK (PRWEB UK) 17 April 2013
According to WHO, cancer accounts for 13% of all deaths worldwide – 30% of which are due to the five leading behavioural and dietary risks: high body mass index, low fruit and vegetable intake, lack of physical activity, tobacco use, alcohol use. In order to reduce cancer risk, WHO advises avoiding these factors, as well as sunlight exposure and occupational hazards, vaccinating against human papilloma virus (HPV) and hepatitis B virus (HBV) and making the effort to get detected and treated early.
WHO's Noncommunicable Diseases Action Plan includes interventions that are specific to cancer. In with other United Nations organizations and partners, WHO hopes to coordinate and conduct research on the causes of human cancer and the mechanisms of carcinogenesis; develop scientific strategies for cancer prevention and control; generate new knowledge, and disseminate existing knowledge to facilitate the delivery of evidence-based approaches to cancer control; and, among other things, develop standards and tools to guide the planning and implementation of interventions for prevention, early detection, treatment and care.
With this in mind, Yourwellness Magazine took a closer look at cancer, providing readers with interventions for prevention and early detection of the disease. The article reported, "Cancer is often portrayed as an unstoppable, unavoidable disease. People feel scared and helpless at the idea that this devastating illness may strike at any time, and they are powerless to fight against it."
However, Yourwellness Magazine provided readers with 10 ways to reduce cancer risk and catch it early if it does develop:
1. Don't smoke and avoid others who do.
2. Stay safe in the sun. Use a high SPF sun cream or avoid being in the sun altogether – especially in the middle of the day.
3. Eat lots of fruit and vegetables. Green, yellow and orange ones are high in cancer-fighting antioxidants.
4. Limit red meat.
5. Limit alcohol consumption.
6. Exercise for 30 minutes, five times per week.
7. Know your family history. Get screened for hereditary cancers, such as ovarian, colon and breast.
8. Know the risks of chemical exposure at work. Talk to a doctor and manager about staying safe.
9. Have safe sex.
10. See a doctor regularly. Report any worries to a GP and go for screenings as required.
For more information, visit the gateway to living well at http://www.yourwellness.com.