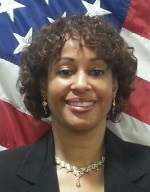 The Department of Defense has worked to overcome media reports that alleged members of the Department were involved in the sex trade industry and complicit with forced labor related issues
Nashville, TN (PRWEB) April 23, 2013
The Trafficking In America Conferences are designed to motivate and inspire people to use their own talents to create grass roots movements in their areas in relation to ending the tragedy of human trafficking in America.
Ms. Dixon will specifically discuss her office's efforts to reduce the demand for human trafficking within the military and larger Defense Department community.
"The Department of Defense has worked to overcome media reports that alleged members of the Department were involved in the sex trade industry and complicit with forced labor related issues," Ms. Williams said. "For example, the Department of Defense created specialized online and mobile training modules to ensure units are trained to understand and recognize "indicators" of trafficking in persons as part of its zero tolerance policy for human trafficking."
These measures reduce the demand for trafficking in persons, increase the awareness of workers regarding combating trafficking in persons requirements, prevent trafficking in persons-related incidents from occurring, and enhance the investigation of TIP-related incidents that occur.
Ms. Dixon retired from the Army in November 2006 and immediately started her civil service career as an Intergovernmental Affairs Officer within the Defense Human Resources Activity, Policy Programs and Support. She is the Program Manager for implementing the Department of Defense's program to combat Trafficking in Persons (TIP) http://ctip.defense.gov/. Ms. Dixon is currently developing training modules that are based on realistic, military-related TIP scenarios. She is working with all the military services in establishing metrics for tracking TIP awareness training and understanding of TIP-related policy and programs. Ms. Dixon testified before congressional committees about the Department of Defense's program to combat TIP. She is working with the Defense Acquisition Technology and Logistic office to address labor trafficking issues related to Defense contracting.
Ms. Dixon's last duty assignment within the military was with to the Department of Defense Office of the Inspector General (IG) as a Senior Program Analyst within the Inspections and Evaluations Directorate. During her tenure as an IG, Ms. Dixon assisted DoD with initiatives to combat trafficking in persons. She led an IG team on a worldwide evaluation of the DoD efforts to combat trafficking in persons. The team made several recommendations in the areas of coordination, training, policy, and metrics.
About the Trafficking in America Task Force: Trafficking in America Task Force is a 501c3 non-profit charitable organization and has been working since 2004 to educate the American population about the reality of the sale of American women, men, and children into sexual slavery for the profit and pleasure of their perpetrators, and that the forced labor trafficking of both adults and children is real in this country. Our Vision is to help eliminate the human trafficking of women, men and minor children in America, and to provide a culture for our children free of sexual exploitation and slavery, where people know and own their own intrinsic value.