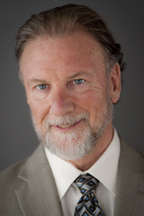 Los Angeles, California (PRWEB) April 18, 2013
For decades, mental health and addiction programs have not been able to significantly reduce relapses that required re-hospitalizations. In the past such patients would just be re-admitted and re-admitted again and insurance companies and families would just pay and pay. But now the cost of relapses requiring re-hospitalizations is prohibitive and unsustainable not to mention the tumult and anguish to families.
Life Adjustment Team (LAT) and Pete Linnett, the leader and founder, has successfully delivered out-patient psychiatric rehabilitation services in Southern California for the past thirty six years that has dramatically reduced both relapses and re-hospitalizations for psychiatric and addiction illnesses. Their focus has been entirely on providing this service as opposed to getting their name out more widely in the world.
Because of the 36 years of continuous success and the urgent need for relapse and re-hospitalization prevention and a dramatically increased demand for Pete and LAT's services, they are now expanding the availability of his time tested, proven and community accepted approaches through the expansion of his enterprises.
Pete's LAT is recognized nationally by the mental health community, including NAMI (National Alliance on Mental Illness), as a leader in providing state-of-the-art psychiatric rehabilitation services. This is due to the heartfelt, loving methods Pete and his team have developed to deal with patients, (clients) confidentially that suffer from mental illnesses and/or drug related problems. (See GOOD-DAY LA TV broadcast Jan 9, 2013). Clients and their families are open to and embrace LAT's approaches because in every instance they feel treated as human beings with life issues rather than psychiatric patients with dehumanizing diagnostic labels.
LAT is known primarily in Southern California, but has taken care of clients or their family members from across the United States, as well as from foreign countries.
Many who read this news release about Pete and LAT, will have had personal, confidential knowledge and experience with them, as many clients have even been high ranking executives from major corporations, and celebrities from the entertainment world who have suffered with depression, bipolar disorder or drug related problems.
LAT cares for many clients from local and regional health care agencies, as well as many associated with the motion picture industry, all on a very strictly, confidential basis.
Within the past year, Pete has managed to include in his enterprises, other mental health services, including the TURNING POINT SUPPORT TEAM, and has brought on board, Debbie Lloyd, RN, BSN, PHN, and CA to head up the Turning Point program. Another addition has been his 24/7 Residential Care Placement and Management Team.
Current consumer response supports the need for LAT services. Sadly, the "revolving door" system of acute care leading to people falling through the cracks after discharge from hospitals and institutions only to be returned to acute care often leads to a worsening of patients' condition or tragically to someone dying before they make it safely back into a facility. The toll on families is inestimable.
Currently there are no institutions or organizations providing comprehensive community based, integrated mental health services, coordinated and facilitated by outreach case management services of the caliber of the carefully vetted case managers at LAT. Mental illness affects approximately 25% of any given population and treatment options are mediocre at best.
Pete's latest addition has been an association with a San Fernando Valley mental health facility, as well as a medical health clinic in the Pasadena/San Marino area of Southern California. The M.D. founders of the additional associations, will be an intricate part of Pete's overall development and associations with further clinics and mental as well as medical professionals in Southern California.
As a mental health innovator, Pete has also added to his organization, a TMS Center. TMS stands for Transcranial Magnetic Stimulation and is a drug-free treatment for the treatment of resistant depression in people who either cannot tolerate or have not improved with anti-depressant medications. In 2008 TMS was approved by the FDA for treatment of depression not helped by medications and recently has become reimbursable by several major insurance companies. The addition of other TMS clinics or associations with other TMS doctors operating clinics, will allow clients to visit the TMS centers closer to their respective homes or offices and LAT has plans to add additional TMS treatment centers in areas where the populations have the immediate need.
At the present time, there are Investment Bankers willing to provide sizable sums of money through a PPM (Private Placement Memorandum) with the potential of converting Pete's enterprises into an IPO (Initial Public Offering). This is a method presented to Pete to provide the funds to expand operations and provide mental health services to the thousands in need, in all areas of Southern California and potentially in other West Coast cities and states.
Further news reports indicate Pete has recently purchased a medical property near downtown Los Angeles, a relatively new building presently leased to a medical and dental clinic operation. The Medical Director and Founder of said clinic, also a member of LA CARE, has been a practicing family practitioner for over twenty years, and has now joined Pete as the Chief Medical Director of the LAT organization.