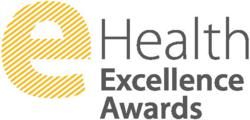 These organizations are at the forefront of digital health and they are leading the way for better patient care.
Birmingham, Alabama (PRWEB) April 16, 2013
MEDSEEK, the only provider of a comprehensive patient influence platform for the healthcare industry, last night announced the winners of the eHealth Excellence Awards during the 2013 Client Congress in Austin, Texas. "We are excited to recognize these organizations for their leadership in areas such as Consumer Engagement, Patient Engagement and Service Line Marketing," states Dale Edwards, EVP, MEDSEEK. "These organizations are at the forefront of digital health and they are leading the way for better patient care."
Winners of the 2013 eHealth Excellence Awards include:
•Carolinas HealthCare for Consumer Engagement, Best Website Design
•Providence Health & Services of Southern California for Consumer Engagement, Best Organic Growth
•Children's Hospital & Medical Center of Omaha for Consumer Engagement, Best Interactive Features
•Via Christi Health for Employee Engagement
•Alegent Creighton Health for Mobile Engagement
•Beaufort Memorial Hospital for Patient Engagement
•Hamilton Health Sciences for Physician Engagement
•Henry Ford Health System for Search
•Presence Health (fr. Provena Health and Resurrection Health Care) for Service Line Marketing
•Greater Baltimore Medical Center (GBMC) for Social Engagement
•Monroe Clinic for Wellness Outreach and Disease Management
•ProMedica Health was awarded the Overall eHealth Excellence Award for eHealth Vision and Organizational Commitment
About the eHealth Excellence Awards
Since MEDSEEK was founded in 1996 on the premise that the Internet could improve the collaboration between healthcare providers and patients, we have pioneered with hundreds of organizations to virtually engage, activate and influence patients. The eHealth Excellence Awards program is designed to recognize organizations for their innovation and cultural commitment to improving healthcare using digital solutions.
About MEDSEEK
Since 1996, MEDSEEK has focused exclusively on building software to help hospitals and health systems virtually influence prospects and patients before and after a physical encounter. Today, the MEDSEEK Influence platform integrates web, mobile, social, predictive analytics and relationship management solutions to help organizations drive profitable volume, improve individual and population health, increase patient satisfaction and create lasting health-related loyalty. Birmingham, AL-based MEDSEEK is proud to serve over 200 customers representing over 1,000 hospitals including many of the top hospital systems in the United States and Canada.