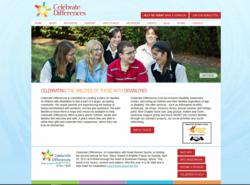 We are happy to help a great cause and look forward to seeing everyone join in and participate
(PRWEB) April 22, 2013
Idea Marketing Group officially sponsors the Celebrate Differences second annual 5K Steps Toward A Brighter Future run.
The 5K is going to be held on Sunday April 28th at 9:00 AM and will go through the heart of downtown Oswego. The race supports those who are dealing with or are family of individuals who have a disability. New to the event this year is also a 3K Walk and a kids Dash for Disabilities. The additional activities will encourage additional people to join the fun this year.
This is a great opportunity to get the family or business involved. Bring everyone out for a little exercise, which never hurt anyone, or become a sponsor and get your business helping a good cause. There are a variety of sponsors for the event, one is Idea Marketing Group. Owner of Idea, Darren Fox, says "We are happy to be a sponsor for such a great event. This is another great opportunity to get our business involved in a thoughtful event, being there are so many people that this supports and we are happy to be a part of that."
Celebrate Differences is happy to organize an event that brings a variation of people together to help one another. They are extremely excited about the second annual 5K and are looking forward to many more years of this tradition.
For additional information on the race or to register for any of the events, please visit http://www.celebratedifferences.org