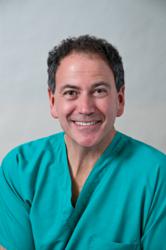 Carifree is not a product, it is a philosophy.
Stamford, Ct (PRWEB) April 17, 2013
Dental decay is the number one chronic disease affecting American youth; surpassing both obesity and asthma. For Dr. Shukovsky those statistics are no longer daunting. He has taken the top caries research in the world and implemented a cavity prevention program developed by CariFree that is shown to decrease incidents of tooth decay by up to 74%. The system is known as CAMBRA or Caries Management by Risk Assessment. He says: "We have seen dramatic results in those patients that have been susceptible to decay. Carifree is not a product, it is a philosophy."
CAMBRA is rooted in a medical model of risk assessment. It requires the dental professional to assess each and every patient's risk factors for the disease and then develop a personalized treatment plan to systematically lower their risk. The CariFree diagnostic tools leverage biofilm testing (to determine the levels of cavity-causing bacteria in the patient's mouth) as well as a risk assessment questionnaire to determine the overall statistical probability a patient will develop new cavities over the next 12 months. Never before has such predictive information been available. Patients can then measurably lower their risk for decay by utilizing professional products and behavior modification.
Hygeinist Andrea describes the testing process: "The Carifree system is easy to use and deliver. The testing begins with simply taking a swab and lightly touching the teeth. Within seconds we are able to find out if the patient is at greater risk for cavities. If the patient is at risk we can then advise the proper treatment to protect him/her from further decay. This really works!"
Science has proven that this disease cannot be stopped by the drill and fill approach. True cure requires a medical approach and a comprehensive assessment of each patient. Dr. Shukovsky has taken a bold and caring step for his patients and community.
For more information on the CariFree system go to http://www.carifree.com. Call now and make your screening appointment: (203) 348-2411
About Dr. Shukovsky's practice:
At the dental practice of Edward Shukovsky, D.M.D., we are dedicated to providing our patients with affordable, comprehensive dental care. To meet this goal, we provide a range of cosmetic, restorative, and general dentistry procedures at our practice in Stamford. To help ensure that our patients receive the finest dental care available, we utilize the latest dental technology. These advanced devices, including the VersaWave® laser, the BIOLASE laser, digital x-ray imaging, the VELscope® oral cancer detector, and T-Scan® computerized bite analysis system, allow us to detect, diagnose, and treat dental conditions quickly and effectively. An additional benefit of using the latest dental technologies is that in many instances, the procedure is less-invasive, and thus, safer and more comfortable for the patient.