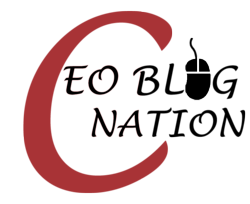 The I am CEO Handbook is an invaluable compendium of tips, tactics and strategies. It's hard to imagine any leader in any company of any size who couldn't benefit from it. And it's probably even more valuable for those who want to be leaders. - B. Maher
Washington, DC (PRWEB) April 17, 2013
CEO Blog Nation, a niche blog community dedicated to being the voice for entrepreneurs and business owners, has taken another big step forward in providing their audience with assistance and support for entrepreneurs, startups and business owners with its first free eBook 'I Am CEO Handbook: Volume 1'. Now CEO's, entrepreneurs and budding business owners have a one-stop book for tips, advice and inspiration on getting their business going and making it through the obstacles ahead.
The Kauffman Foundation estimates that there are over 500,000 new businesses started each month and these entrepreneurs and business owners need help and support to start their ventures. The launch of their first eBook is another step toward supporting entrepreneurs, startups and small to medium sized businesses. Included within the book are bite-sized tips for getting your startup off the ground from business leaders and entrepreneurs in various fields and with a wide variety of information and strategy. Having a guide to business, entrepreneurs can scroll through the book and find information on the exact topic they are in need of guidance on. Barry Maher, author of 'Filling the Glass', writes, "The I Am CEO Handbook: Volume 1 is an invaluable compendium of tips, tactics and strategies. It's hard to imagine any leader in any company of any size who couldn't benefit from it. And it's probably even more valuable for those who want to be leaders."
This eBook is dedicated to entrepreneurs and for entrepreneurs. Aside from the information found within it also is home to inspirational stories, quotes and how-to-guides to help those in the business world move past a difficult day or week. CEO Blog Nation caters to entrepreneurs and business owners, and with the release of the new eBook is a quick reference and source for any entrepreneur and business owners. Information from the eBook comes from sites Hearpreneur.com, DMVCEO.com, TeachACEO.com, What if Aesop Owned a Business and RescueACEO.com. Beyond the eBook, all of these sites contain beneficial information and stories for all entrepreneur.
To receive your copy of the 'I Am CEO Handbook: Volume 1' simply visit CEO Blog Nation and a copy will be available for you to download. Entrepreneurs and business owners interested in reading posts and articles to help manage their ventures can visit CEOBlogNation.com, Hearpreneur.com, DMVCEO.com, TeachACEO.com and RescueACEO.com. There you can find information on taking advantage of a free social media marketing consultation. Contact Gresham Harkless at 202-709-3348 or press(at)ceoblognation(dot)com.