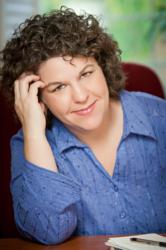 (PRWEB) April 17, 2013
Millions of people will get the opportunity to hear Imperfect Spirituality author and blogger Polly Campbell on how to escape the "perfect trap."
Coast to Coast AM airs on more than 560 stations in the U.S., as well as Canada, Mexico and Guam, and is heard by nearly three million weekly listeners. With hosts George Noory, John B. Wells (weekend), George Knapp (weekend) and Ian Punnett (weekend), it is the most listened to overnight radio program in North America.
A media phenomenon, Coast to Coast AM deals with UFO's, strange occurrences, life after death, and other unexplained (and often inexplicable) phenomena. Coast to Coast AM is overnight talk radio with daytime ratings. People are encouraged to call in with their questions for Polly Campbell during the show.
There will be a chance to meet Polly in-person in her hometown of Seaside, OR at the Seaside Library on April 18th at 7pm.
Her most recent blog post, Three Ways to Feel Better When the World is Falling Apart, offers excellent advice and hope to hold onto during difficult times such as now.