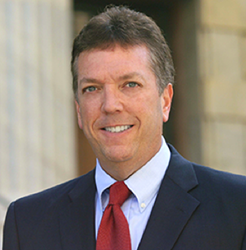 (PRWEB) April 18, 2013
Crowdfunding expert, Kendall Almerico, the CEO of rapidly-growing crowdfunding site ClickStartMe, teaches crowdfunders how to effectively market their crowdfunding projects in his latest video release. Almerico's latest edition to his well-received crowdfunding video series gives crowdfunders five expert tips on marketing to the masses.
"Effective marketing is necessity in the crowdfunding world," Almerico says, "People who properly market their crowdfunding project have a great chance of success." In his new video, Almerico discusses five marketing tips every crowdfunder needs to know.
1. Before launching a crowdfunding project, make a list of every possible contact and divide them up into categories such as Facebook friends, LinkedIn network, college graduating class, etc. Prepare posts, e-mails and tweets for each category before launch. "Then, go to the core supporters before launch, get them to donate and promote on launch day to give you momentum," Almerico suggests. "And then market to each category as a group."
2. Everyone a project creator interacts with is a potential supporter so be prepared to pitch in person, by phone or even by text or e-mail. This requires "an elevator speech" or a condensed version of the pitch that can be summed up in 30 seconds or less. "A few concise sentences should be crafted and memorized that grab a listener's attention," Almerico notes.
3. Before launch, write a press release explaining the crowdfunding project. Get the release into the hands of the media most likely to cover the project and then, follow up with a phone call.
4. Campaign As If Running For Office. To take full advantage of the short project time span, reply to every email, phone call, tweet and Facebook comment immediately and with enthusiasm. Every conversation, whether online or at the local grocery store, can bring free publicity and more donations.
5. Blow Your Own Horn. To help maintain the excitement at a fever pitch throughout the campaign, keep everyone updated as incremental funding milestones are reached. Make every reward sent out a cause for celebration, and let everyone know about successes as the target is approached.
Crowdfunding expert Kendall Almerico is the CEO of ClickStartMe, and is also known as an expert on The JOBS Act. Almerico is available for interviews and speaking engagements.