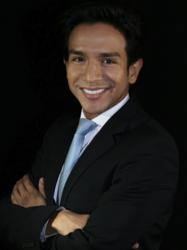 New York, NY (PRWEB) April 17, 2013
LATV, the original national, bi-cultural entertainment network, today announced that Andres Rincon, who currently serves as Director of Network Sales, has been promoted to Vice President of Advertising Sales for LATV and American Latino Syndication, effective immediately.
"Andres has been instrumental in driving unprecedented revenue growth across all properties of LATV," said Rafael Gutierrez, Senior VP of Sales. "He is leading our Upfront efforts for the second year in a row and we are confident that under his leadership and management we'll continue to achieve new all-time heights," added Gutierrez.
Rincon has been with LATV Networks since 2010. Prior to joining LATV, Andres held key sales and management positions at Hispanic Mediaworks, Azteca America, Telemundo and CNBC Europe.
About LATV:
LATV is the only remaining Latino-owned TV network in the Hispanic television space. Its programming primarily targets U.S.-born Latinos and the coveted bi-cultural 18-49 Latino demographic, with content that features a combination of originally produced shows as well as licensed content that has never before been seen in the U.S.
LATV's fully-owned subsidiary, American Latino Syndication, produces and distributes "American Latino" and "LatiNation," two award-winning, Latino-themed TV programs that are broadcast on general market stations in over 100 cities nationwide. For more information, please go to http://www.LATV.com and http://www.AmericanLatino.tv.
Media Contact:
Melina Rodriguez
Marketing & PR Director
mrodriguez(at)latv(dot)com
Office: 310.943.5288 x 622