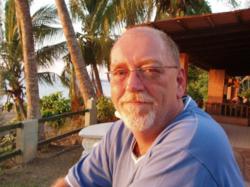 Bourne has some definite plans for ramping up the Top Affiliate Program at Boost Software
Boston. MA (PRWEB) April 17, 2013
Brock Bourne joined Boost Software in early 2013 as Affiliate Sales Manager. Within affiliate circles, he's known as a super affiliate. In order to hit the ground running he has created a successful strategy and is sharing it with other affiliates in the Top Affiliate Program.
By the end of 2013, his plans are to:
1) Increase the number of new affiliates by 30 percent
2) Make it even easier for affiliates to promote Boost products and earn money
3) To provide even more training and support materials for Boost Affiliates
Prior to joining the Boost team, Bourne worked as the head of sales and marketing at a Fortune 500 company. He has a proven track record with entrepreneur skills, after having built several multi-million dollar businesses from scratch.
Super Affiliate Brock Bourne is credited for creating and operating three affiliate networks of his own. He has his own web site development company, and you could have heard of Bourne from his success as a tournament poker player.
Boston-based Boost Software was founded in 2008 and markets three software packages to home and business, through direct sales and via affiliates. The software is designed to work on both PC and MAC platforms, including Windows 8 users.
PCHealthBoost, the newest in the product line, is an affordable program that eliminates registry corruption and other problems, "boosting" computer response times. Award-winning DriverBoost delivers a powerful punch by updating all system drivers automatically, using official drivers obtaining directly from the manufacturer. StartupBoost is a free program that decreases dramatically the time it takes for your computer to re-boot.
To find out more, visit http://PCHealthBoost.com. We are always looking for advertising and partnership opportunities and anyone wanting to meet with us may reach use the contact us link provided.
Boost Software, INC
Erin Walsh, Director of Public Relations
75 Arlington St. Suite 500
Boston, MA 02116