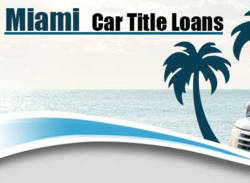 Miami, FL (PRWEB) April 17, 2013
Most Americans look at April 15th as a bonus payday: if they've filed their taxes by then, they've likely received, or will soon receive, a tax refund. But for people who owe money, April 15th is a day of dread. Unexpectedly owing a large chunk of money to the government can set back a person's finances dramatically: 49% of working Americans believe it would be difficult, very difficult or extremely difficult to pay an extra $1,000 in a given month. This means that Americans who find themselves owing the IRS money are going to be scrambling to come up with funds.
Luckily, there are options. For individuals who owe less than $50,000, the IRS may let you work out a payment plan so that you won't have to come up with the entire amount immediately. IRS.gov has the details of this plan, including the fees and interest that you will be charged.
Another option is to pay what you can immediately, and pay off the rest when the IRS bills you in a few months. This isn't ideal – you will be charged penalty fees. But paying something is better than paying nothing, and the more you pay initially, the less you will be charged interest later on.
For those who are unable to come up with any money, there is an alternative solution: an auto equity loan. Miami Auto Equity Loans provides borrowers with secure, low-interest loans within 24 hours of approval. They do not perform credit checks, making this kind of loan ideal for those with less than perfect credit scores. Borrowers can receive up to $10,000 depending on the value of their vehicle, and lenders work with borrowers to determine a payment plan that will best work for their individual situations, taking income and monthly expenses into account.
For those who find themselves financially unprepared upon discovering they owe, Miami Auto Equity Loans provides a safe, quick way to secure the funds needed to avoid any additional penalties.