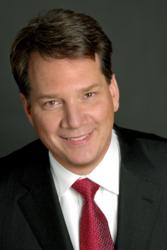 The leadership moves are in line with Enfocus Solutions' strategies to meet the growth goals of the company while constantly increasing the value Enfocus Requirements Suite™ provides to business leaders, analysts, CIOs, and project managers.
San Antonio, Texas (PRWEB) April 18, 2013
To build on the success and growth of Enfocus Solutions' business analysis tool Enfocus Requirements Suite™, the company announced today the hiring of Keith Ellis as President and Chief Executive Officer and the transition of former CEO John Parker to Chief Visionary Officer.
Parker led the search, selection, and recruitment of Ellis, a noted industry expert, to serve as the new CEO. In this leadership move orchestrated by Parker, Enfocus Solutions can increase its focus on product strategy and its Requirements Excellence Framework™, further propelling Enfocus Requirements Suite™ to be the preeminent product for business analysis on the market today.
The leadership moves are in line with Enfocus Solutions' strategies to meet the growth goals of the company while constantly increasing the value Enfocus Requirements Suite™ provides to business leaders, analysts, CIOs, and project managers. Enfocus Requirements Suite™ is the only requirements management tool that gives users the ability to actually improve business analysis and thereby improve business outcomes, project performance, and stakeholder satisfaction.
"Keith Ellis brings to the CEO position strategic skills and executive leadership experience, plus a breadth of knowledge in managing requirements for large-scale operations, business analysis standardization, and benchmarking," said Enfocus Solutions Chairman of the Board George C. Casey, "We're excited to have him on board. We are absolutely confident Keith will build on our successes and take this SaaS tool to the next level, where we can assist more organizations in improving performance and delivering value."
Meanwhile, Parker, as the key visionary and architect behind Enfocus Requirements Suite™, will be able to commit additional time and focus to refine and enhance the Suite, and will explore and implement new ways to expand the product's unique resource bank, add functionality, and develop more templates, interactive tools, and methods for collecting and leveraging business data.
Parker's vision is what has made Enfocus Requirements Suite™ the only business analysis tool of its kind featuring the combination of:

RequirementCoach™ Portfolio Community, an online forum where people can interact with business analysis experts and download and share presentations, resources, and training materials.
StakeholderPortal™, an interface that lets stakeholders contribute and collaborate in their own words, track their needs, and provide feedback to development teams and to each other.
Powerful, intuitive automation, which provides users full visibility into projects, requirements traceability, and the ability to monitor activities and better control time, budget, and scope.
"We're excited to have John Parker continuing to develop these product features, based on his insights as a business analysis expert and industry visionary," said Casey.
About Keith Ellis
Keith Ellis is among the top 1% to 2% of individuals working in business development for the technology services industry, renowned for his research, experience, and contributions to the field of requirements management and business analysis. Ellis joined Enfocus Solutions Inc. from Web Age Solutions, one of Profit 100 Canada's Fastest Growing Companies, where he served as the Chief Operating Officer, Marketing and Consulting. Throughout his 20-plus-year career Ellis has held multiple executive leadership roles, had hundreds of speaking engagements, and written dozens of publications, including one of the most quoted study in the field - "Business Analysis Benchmark: The Impact of Business Requirements on the Success of Technology."
About John Parker
John Parker is a seasoned expert in IT strategy, requirements management, business analysis, project management, IT strategic planning, and IT value management. His experience and knowledge span decades, stemming from leadership roles as CIO and strategy consultant for Hospital Sisters Health System; executive vice president and chief technology officer for the national consulting firm MAXIMUS; and partner at KPMG. Parker was a co-founder, partner, and executive vice president of Spectrum Consulting Group, which he helped grow to a company of 85-plus people with annual revenue of $20 million.
More information about both Ellis and Parker can be found here.
About Enfocus Solutions Inc.
Enfocus Solutions Inc. helps businesses spur innovation, save time, and cut costs by capturing, managing, and leveraging the requirements of their people, processes, and technology. Its flagship product, Enfocus Requirements Suite™, a web-based tool, automates business analyses and requirements management best practices to enable successful enterprise IT project delivery. The tool is the only application available that permits and encourages stakeholders to directly contribute and collaborate with IT project teams. Enfocus Solutions Inc. is a privately held company headquartered in San Antonio, Texas.