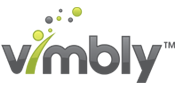 New York, New York (PRWEB) April 17, 2013
Vimbly (http://www.vimbly.com), as seen on USA Today and TechCrunch, announced the expansion of their current list of activities to include all major martial arts academies in New York City. Along with the normal offering of dance lessons, food tours and cooking classes, this web platform offers classes from the top martial arts academies and vendors, which greatly expands the inventory of martial arts offered.
"People in New York are so busy with work during the week that they rarely have time to research fun new hobbies or forms of exercise," says Sam Lundin, founder and CEO of Vimbly. "Vimbly solves this issue by offering high energy and enjoyable martial arts classes from the top studios and academies in New York." Many of the classes are even offered at least five times a week, allowing it to be the perfect addition to any busy schedule.
Just like the other classes already listed on Vimbly, every martial arts experience on the platform is bookable. The Vimbly interface displays a curated list of classes with all pertinent information -- pricing, schedules, and availability -- easily accessible. The user can then book directly just by clicking on one of the time slots. Gone are the days of spending hours searching Google or waiting for a specific daily deal to pop up in your inbox, and exchanging countless emails/phone calls with the venue to find a time slot that works.
New York City has always had great martial arts classes. However, never before were people able to find the right class and martial art form, and book it merely hours or even minutes before the start time. With Vimbly, now you can. The expanded section is available at: http://www.vimbly.com/nyc-martial-arts-classes
About Vimbly
Vimbly is a free site to find and book recreational activities. Founded in 2011, it eliminates hours of research when reserving pizza bus tours, mixology classes, exotic dream car races, and now comedy shows. More information available at http://www.vimbly.com/blog/the-three-wise-questions/