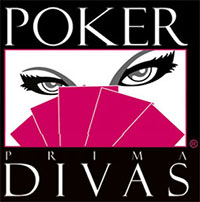 "I already see how poker has helped my negotiating skills," said a senior wealth manager, "since attending this program I've closed three new deals in six weeks."
New York, NY (PRWEB) April 17, 2013
On Wednesday April 17th, POKERprimaDIVAS and Fearless will co-host The Women's Executive Poker Network Event, the first in a series of women's networking poker nights, specifically for beginners. This exclusive program features a keynote presentation by Ellen Leikind on how women can empower themselves, develop all-star negotiating skills, and build confidence through poker. Ms Leikind is a successful Fortune 500 marketing executive, entrepreneur, poker aficionado, and the founder of POKERprimaDIVAS - a company that teaches women valuable life, empowerment, and leadership skills through the game of poker. Guests will learn not just the basic strategies of Texas Hold' Em, but also how the skills learned at the poker table can help them succeed in their business and personal lives.
Poker has become the new golf, and like many industries in corporate America today, is typically a boys club. The Women's Executive Poker Network Event changes that dynamic, teaching women how to play in a comfortable non-intimidating forum so that they can get into the game and take their rightful seat at the poker table or the boardroom table
The evening will be hosted at the luxurious Bellucci Napoli showroom, an elegant Italian bespoke tailor. Attendees will network with some of New York's most innovative and ambitious professional women, while enjoying Manhattan skyline views and tasty libations.
Players will participate in an introductory no-limit Texas Hold'Em lesson. They will learn the game, as well as the concepts highlighted in Ms. Leikind's book, PokerWoman: How to Win at Love, Life, and Business using the Principles of Poker. The book illustrates business and life lessons learned through the game. "Women need to come to the poker table to learn to play the people as much as how to play the cards," says Leikind. Attendees will experience first-hand the valuable skills hidden in the cards.
After learning the fundamental strategies of the game, guests will play in a tournament followed by an awards ceremony with the first place winner taking home a custom-tailored shirt from Bellucci Napoli. But everyone will walk away with a valuable lesson: "stop betting like a girl" and play to win as opposed to avoid losing.
Previous attendees of POKERprimaDIVAS corporate programs have reported that the skills learned at the poker table have translated to real success in their lives. "I already see how poker has helped my negotiating skills," said a senior wealth manager, "since attending this program I've closed three new deals in six weeks."
Limited tickets for the event are still available at this link.
POKERprimaDIVAS® is a New York-based company dedicated to teaching women to play poker to enhance their professional and life skills. The company specializes in unique corporate team building and client entertainment events designed to empower women. This is not a gambling event.
On the web: http://www.pokerdivas.com
Fearless, the event arm of The Karlyn Group, hosts unique, business and wellness networking events for women looking to advance in their careers, or start a new chapter completely. For press and media inquiries, contact Meghan Norton at (646) 450-1905.